Dear Singularitarians,
As the first year of the '20s draws to a close and the holiday season is upon us it's time to take a look back at the year and recount our successes. The world looks very different today than it did just 12 months ago and this feature of compounded change is something we are collectively as a species going to have to get used to.
Change is something humanity doesn't tend to enjoy and yet it is the catalyst of our greatest achievements, where there is change there is opportunity and over the last twelve months, we've worked tirelessly taking advantage of every emerging opportunity as well as forging new relationships that will continue to grow and sustain us as we move forward.
In this very special bumper seasonal edition of our newsletter, we'll update you on all the happenings that have occurred since our last update, but we'll also pick our favourite news items from the past year as well under each section, there is only so much room though and so many happenings so please forgive us if your favourite news item is not included.
For those of you who want the juice straight away here is a shorthand version of all the happenings since our last newsletter.
We announced the spin-off SingularityDAO bringing AI to the DeFi space and fleshed out how our partnership with IOHK Cardano will benefit our goal of interconnected AI. We held a community vote on staking periods and a decision was taken to remain at 30-day windows. Anyone interested in becoming a beta tester for the SingularityNET ecosystem can now do so by applying here. We announced Awakening Health a joint venture between Hanson Robotics and SingularityNET's commercial spinoff Singularity Studio. Our Partner Autonio appoints Ben Goertzel as AI Advisor. We released the results of our agent-based modelling for covid19 and made several enhancements to our platform and DApps. Further work has gone into the development of Rejuve and NuNet .
For those of you who want to dig deeper, let's dive into SingularityNET 2020!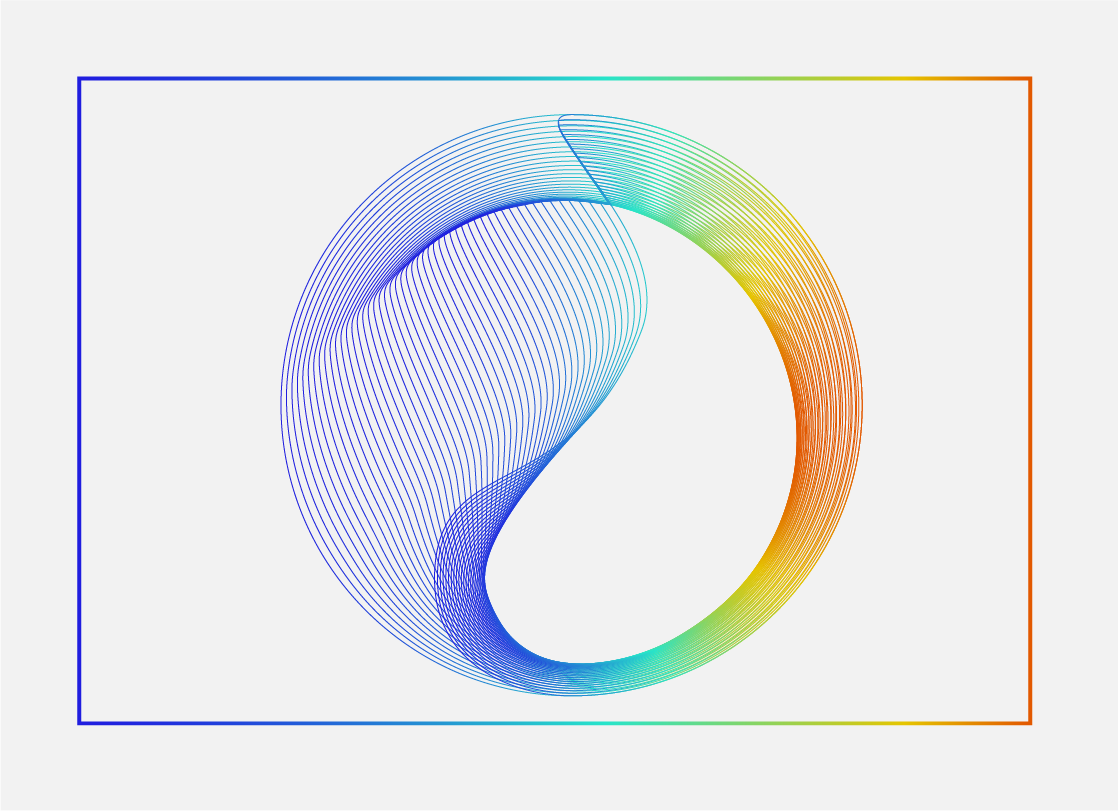 SingularityNET Announces SingularityDAO
We're thrilled to announce a project SingularityNET Foundation has been developing and incubating in a quiet way for a while — SingularityDAO, a new initiative in the decentralized finance (DeFi) space.
The mission of SingularityDAO is to improve the funding and growth situation for early and mid-stage blockchain projects. It aims to achieve this mission via leveraging AI and well-designed tokenomics to create radically more liquidity for the corresponding tokens.
The context of this mission will be clear to anyone who has been active in the blockchain space in the last few years. During this time, hundreds of projects have launched unique decentralized software and social technologies based on tokenomic innovations. Many of these projects, however, struggle to achieve consistent project growth in spite of solid underlying technology progress — in part because low liquidity and high volatility render their tokens unappealing to purchasers.
SingularityDAO introduces a new set of financial tools oriented toward solving these liquidity and volatility problems.

Staking Period Change Update - Community Vote
We previously communicated on a planned change to the liquidity staking period from 30 to 180 days, following this communication we received some very valuable feedback from our community and it became clear that the decision was more divisive than was anticipated.
As a result, we held a community vote on the 24th of November 2020 to decide on what would be the communities preferred liquidity staking period, there were three options: 30 Day Periods / 90 Day Periods / 180 Day Periods.
Following a successful vote period of 48 hours the community overall voted to remain at 30-day Staking periods.
For a breakdown of the results and updated Staking schedule click here
Want to take a look under the hood and help build the Singularity?
We're looking for volunteer beta testers with any of the following experience: software testers, tech doc writing, AI developers, Java, IOS, Python & Go
We're especially interested in any of you who also have both Iphones and FitBits!

AGI Token Staking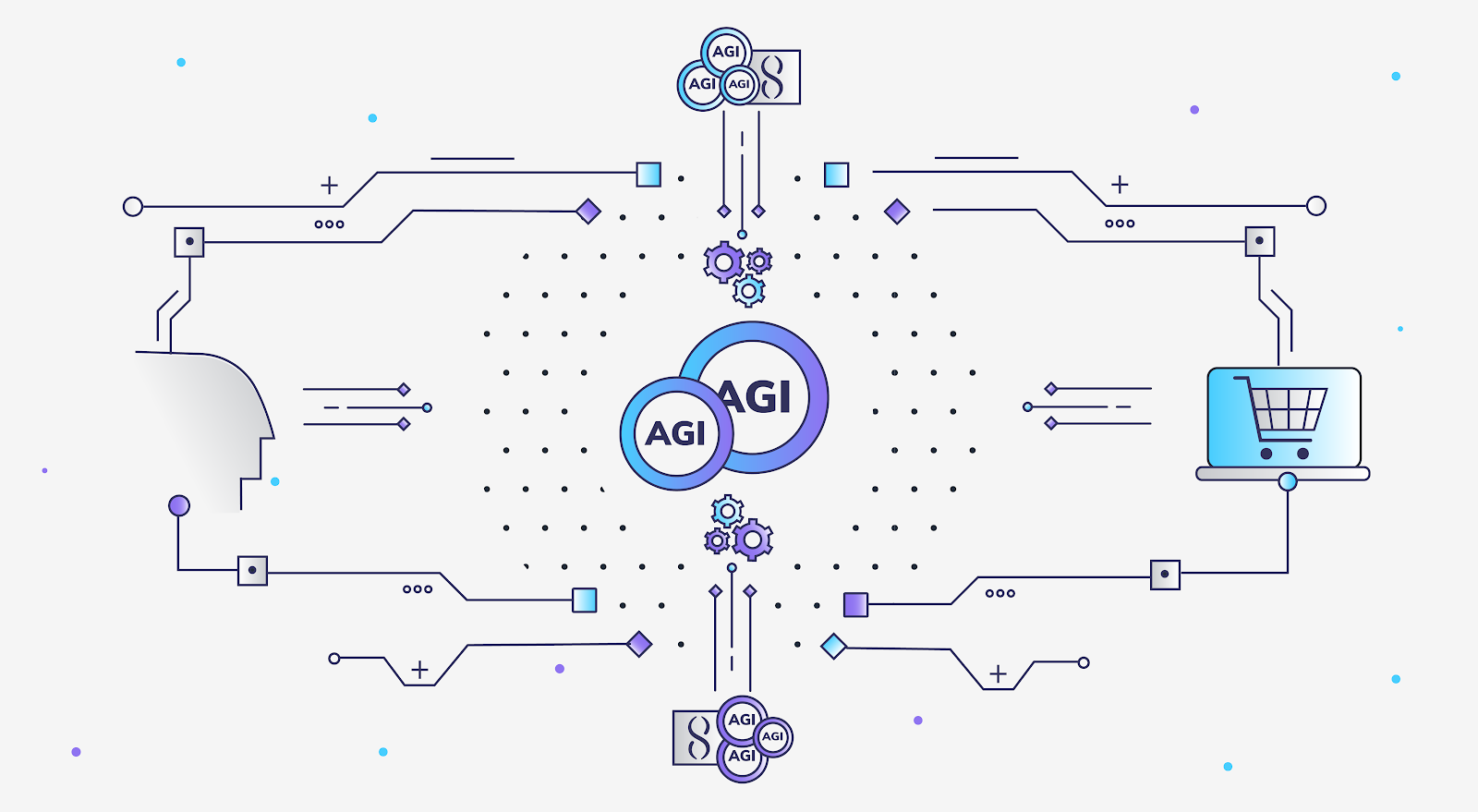 In January 2020 we communicated the intention to roll out Liquidity staking in a series of blog posts simply explaining what kind of staking and provided how-to information for those who wished to take part in staking their tokens.
Liquidity staking was launched with great success in April 2020, with 240 active stakers in the first month who together accumulated a liquidity pool of well over fifty-nine million AGI. This value was to almost double in the following six months after launch. We thank each and every one of you who have taken the opportunity to stake, though if you haven't staked don't worry, there are other ways you can support the platform! Read more here
The SingularityNET Publisher Portal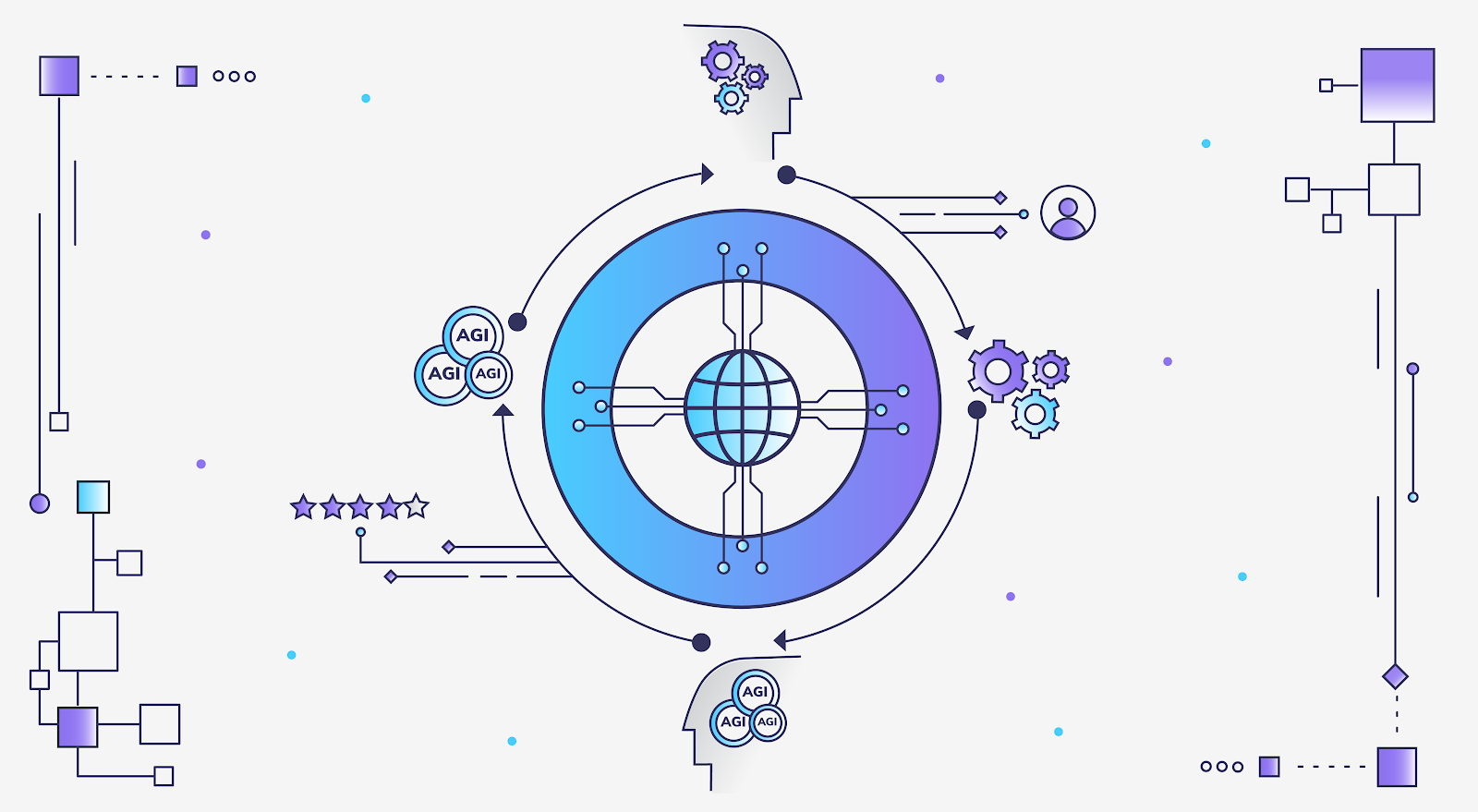 Also in April 2020 which was a cram-packed month where many things happened, we launched the Publisher portal, A critical platform component in working toward globally democratising access to AI and further opening the way toward platform adoption. Essentially an important aspect of the AI service provider end of the platform, enabling service providers to easily and quickly deploy AI agents onto the SingularityNET platform. Read more here
SingularityNET Enhancement Proposals - 'SNEPs'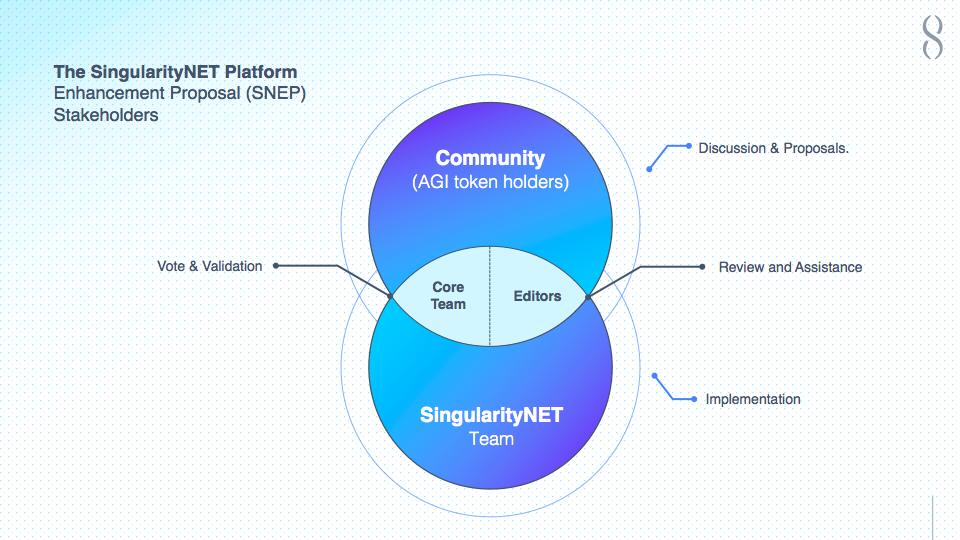 Later on in the year, we were delighted to announce the SingularityNET Enhancement Proposal (SNEP) is a design document providing information to the SingularityNET community, or describing a new feature for SingularityNET or its processes or environment. From here onwards, the SNEP process will be the primary mechanism for proposing new features, for collecting community input on an issue, and for documenting the design decisions that have gone into SingularityNET. Read more here
JAVA SDK and the SingularityNET Service Integration into Android Apps + The SongSplitter APP Achieves 10K Downloads!
In September we released a Java SDK available on our Developer Portal, which allows developers to create a SingularityNET service client in the Java programming language and connect Android mobile apps to the SingularityNET platform, enabling AI services to be accessed by apps found on the Google Play Store and over 2.5 billion Android devices.
To showcase the power of the Java SDK, we are introducing the SongSplitter app, an AI-driven SingularityNET powered application for splitting vocals from a music track, available to download now on the Google Play Store
The Song Splitter App has now achieved over 10,000 downloads to date!!
Announcing the Launch of Awakening Health
A joint venture between Hanson Robotics and SingularityNET's commercial spinoff Singularity Studio, with 'Grace' the world's first human-like AI robotic assistant for elderly care and biodata management.
The Autonio Foundation Appoints Dr Ben Goertzel as AI Advisor
In outstanding and exciting news, our partnership with the Autonio Foundation has entered a new phase having appointed Dr Ben Goertzel as an AI advisor.
In a statement about the appointment, they express they are close to deploying AI agents specifically centred on making the DeFi space smarter onto our decentralised AI marketplace.

Agent-Based Modeling Suggests We Can Modulate COVID-19 Spread By Encouraging Localized Social Interactions — Parts One & Two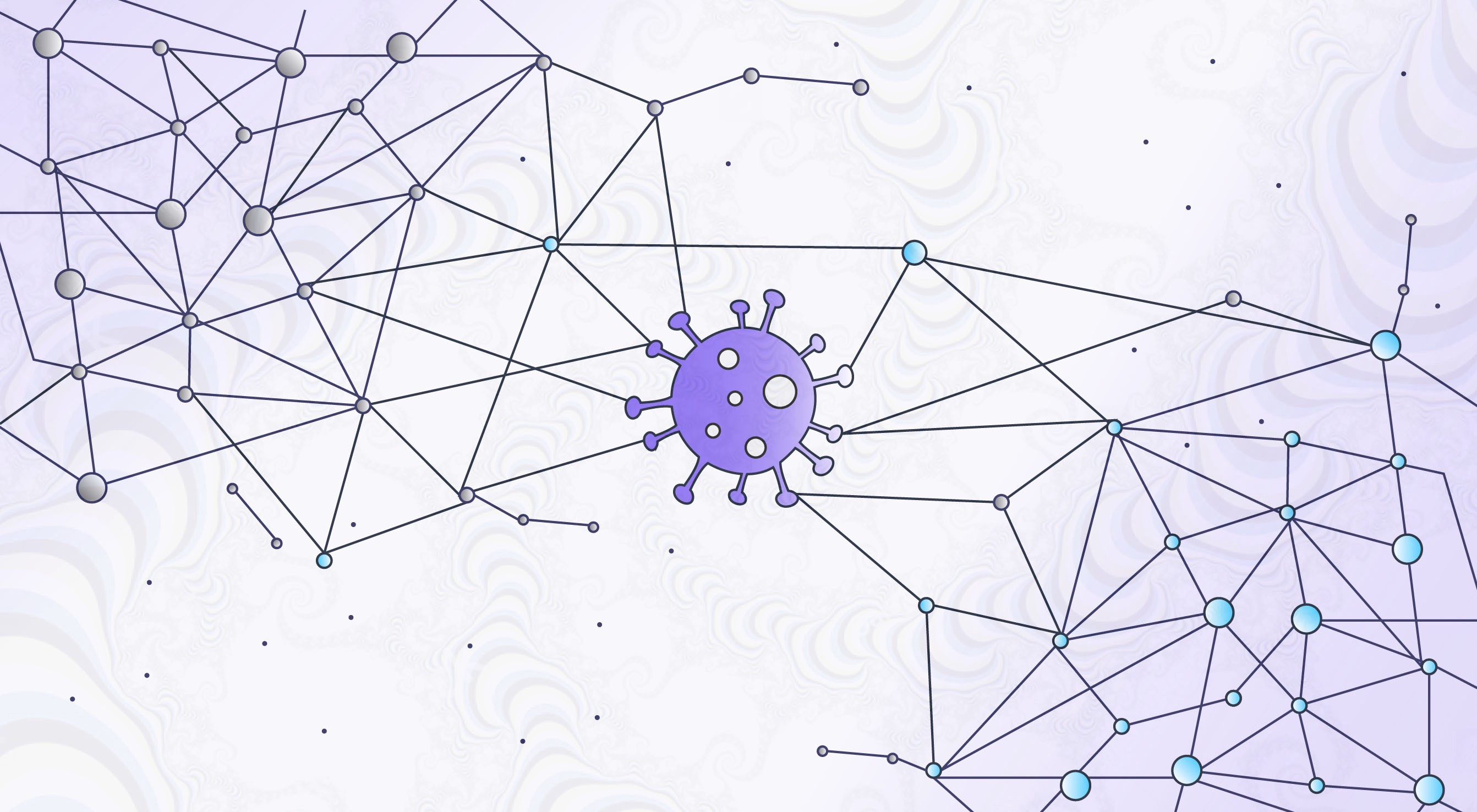 In the 5 months since organizing the COVID-19 Simulation Summit, SingularityNET and Singularity Studio have been gradually evolving our software framework for Agent-Based Modeling of the pandemic and leveraging it to run simulations of COVID-19 spread in various contexts.
In this post, we describe some of the early results we've obtained in this quest, and some of the policy directions they tentatively suggest.
A sequel post gives more in-depth supplementary information, for those who want to dig into some of the simulation results we've been looking at here in the SingularityNET research lab.
AI-DSL: Toward a General-Purpose Description Language for AI Agents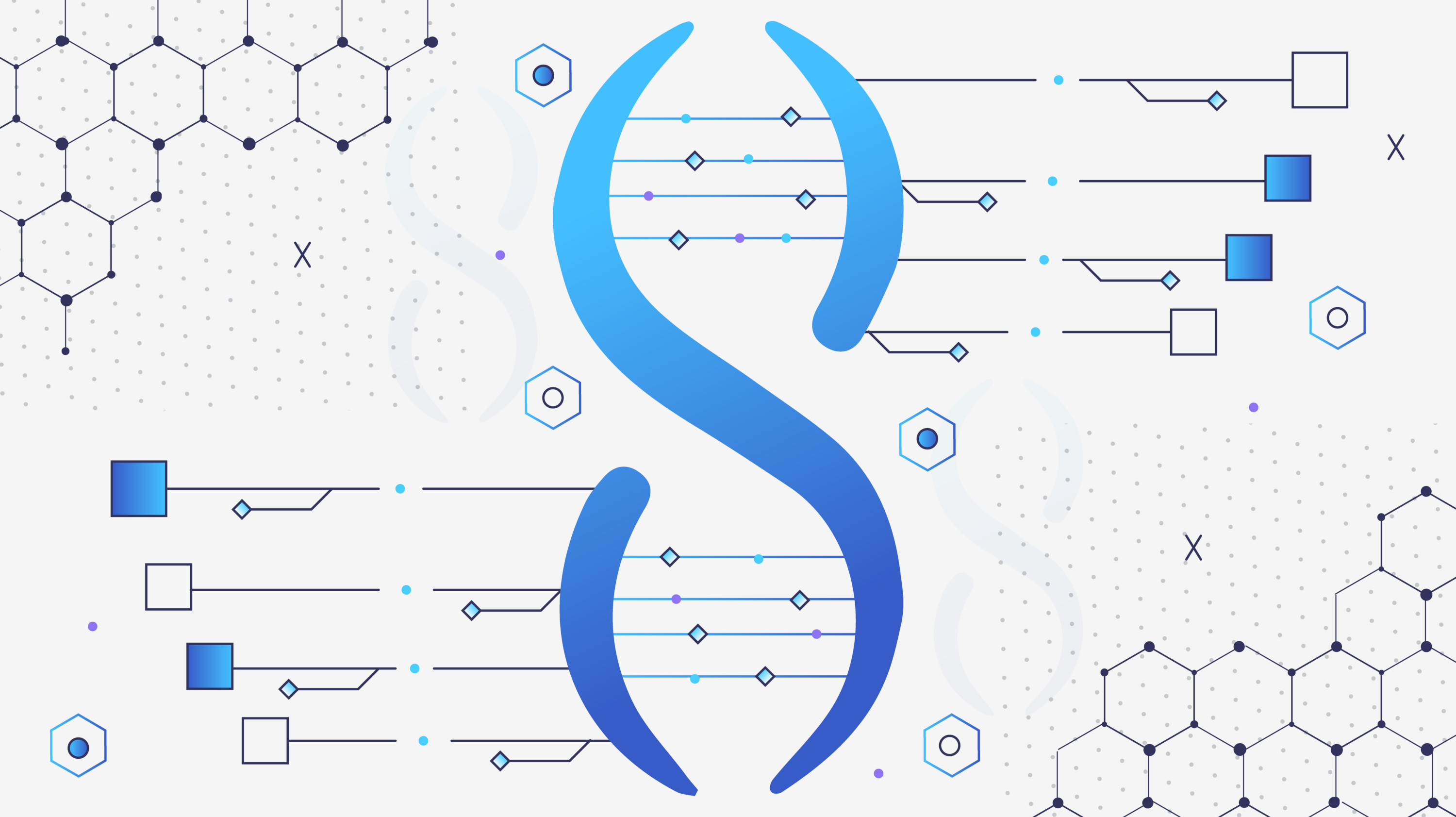 One big part of the SingularityNET vision is the creation of a decentralized "society of minds" in which multiple AI agents can cooperate and collaborate to solve problems together — so that the SingularityNET network as a whole becomes a complex self-organizing system in which the intelligence of the whole greatly exceeds the intelligence of the parts.
In our discussions with Charles Hoskinson and his colleagues at Cardano regarding the planned deep integration of the SingularityNET network and the Cardano blockchain, we realized there were some very interesting synergies in this regard. Cardano's Plutus smart contract language, with its flexible capability for abstraction as derived from its use of the Haskell functional programming language, turns out to be particularly well suited for implementation of a SingularityNET API-of-APIs .
The Critical Importance of Decentralized, Explainable AI for Better Social Networks
Every day one sees more and more people waking up to the stupidity and malevolence of current online social networks. One even sees increasing talk about the need for better online social networks — ones that foster positive human experience and development, reasonable thinking and imaginative creation. Due to SingularityNET and a variety of other recent developments, we already have the basic technologies needed to support this sort of approach.
Counterfeit Fake Philip K. Dick on COVID-19 and the Nature of Reality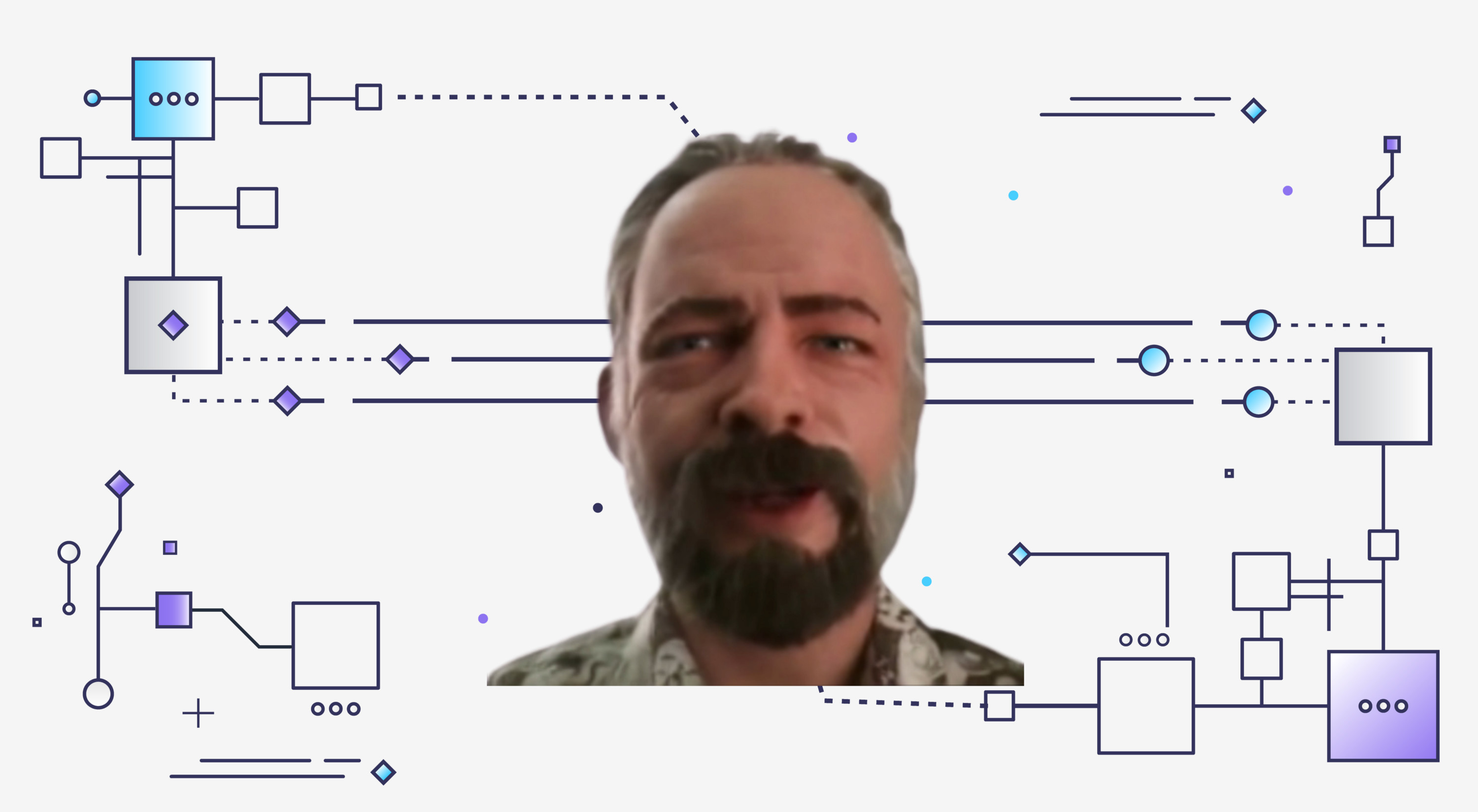 Here at SingularityNET our AI team is perpetually over-busy with a variety of different sorts of projects — applied work for commercial customers, R&D aimed toward AGI or solving biomedical problems … and now and then, something just for fun and imaginative exploration, a chat with a deepfake of PKD — using a deepfake-generating neural model trained on the videos we have of the PKD robot in action. As the voice is still a little rugged in places, we added some subtitles to the video when PKD is speaking.
Smart Communities for Smart Cities — with Reputation Systems based on Temporal Graphs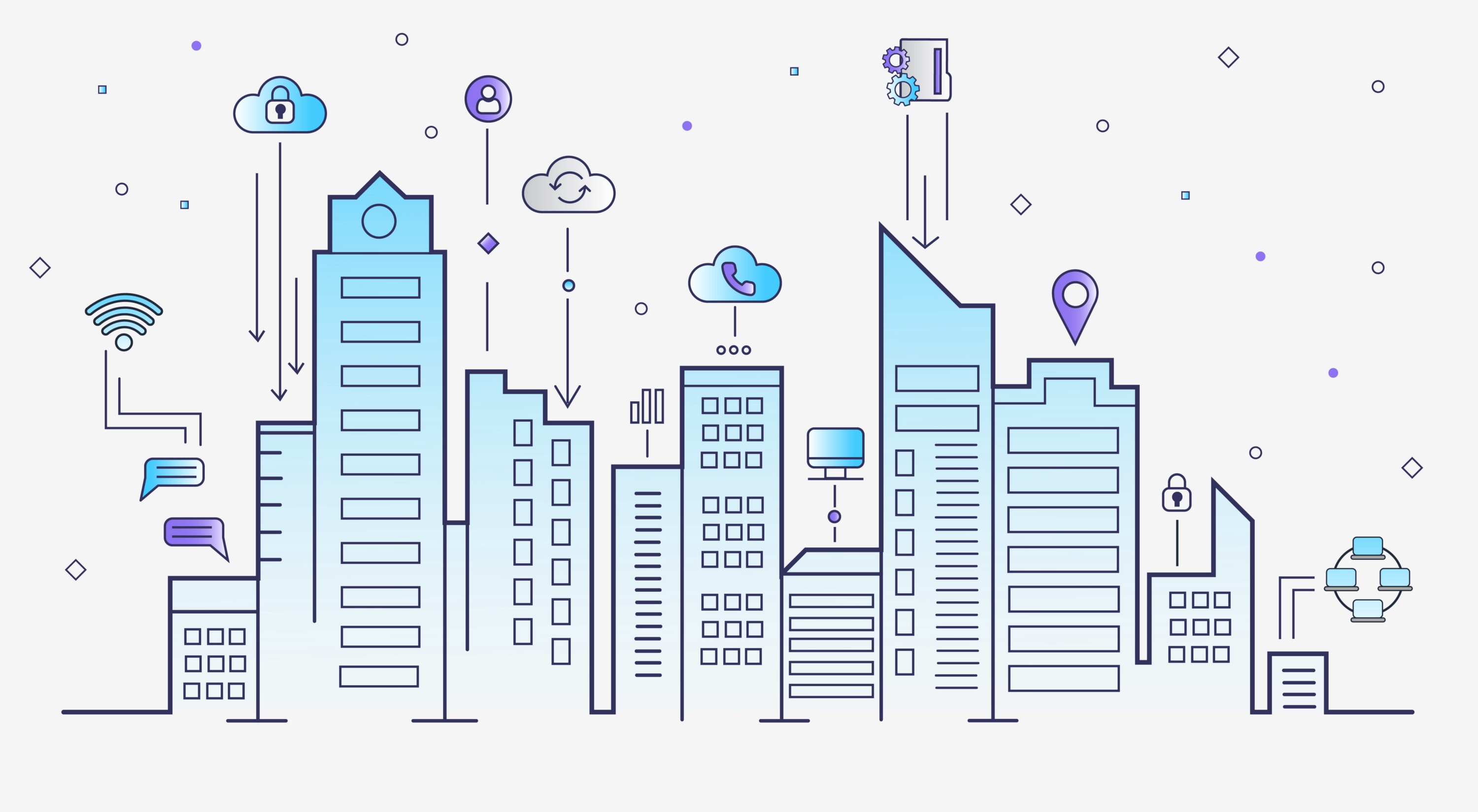 The problem of reliable democratic governance is important for the survival of any community, and it will be more and critical over time communities with levels of social connectivity in a society rapidly increasing with speeds and scales of electronic communication. This might become critically important with the emergence of so-called "Smart Cities" powered by Artificial Intelligence (AI) like it has been presented by Ben Goertzel recently. The core of any city is its human population and if the operations at human-level interactions are broken, any AI running on the basis of broken human interactions can make things worse rather than improving them.
Here at SingularityNET, it has been a hive of activity over the past couple months as is usual, with tech teams working on many aspects of the SingularityNET platform, while also facilitating and assisting our incubated projects Rejuve, NuNet and SingularityDAO.
The key to a successful product roadmap is to focus on the strategy of the future of your product, rather than how fast you will be building features, We are expecting to update the roadmap toward late January/February time. Some of the roadmap has slipped into next year now and it is likely that we'll move away from specific date related items toward a roadmap of continuous improvements so as to not set expectations incorrectly.
Of course, we're working full steam ahead in the background to fulfil all there is to do, but given the highly fluid dynamics of the ever-changing accelerating future it's important for us to be able to switch gears and move priority where necessary
For now, though, let's focus on what our tech team has been working on since our last update.
Staking
To continue to improve our staking portal and ease of use we've implemented two key features:
Web Development
As our ecosystem grows so do the number of portals that we maintain, ensuring there is a coherent structure underlying the different web properties is important, the following is a list of work completed over the last couple of months:
Added metatags for SEO (search engine optimisation)
Use H1 instead of H2 on service definition pages
Auto Update added to the Sitemap XML when a new page is being added to the system.
The Voting Portal
SingularityNET is committed to delivering community-level governance, as such we've refined the voting portal to allow quick deployment of community votes.
Added three options to the Vote Portal for the Staking period Vote
Minor Portal UI Enhancements
Improved validation of data
Enhanced tooltip texts
Publisher Portal, Improved KYC with additionally capturing Business Id and Business Type data points for Organisations registered as Individual
Platform Enhancements
Enhanced DApp Monitoring and Alerting
Cut down on noise - reduction of false positives and non-consequential alerts, increasing response times to important and critical alerts
Bucketing related alerts systematically - Categorisation of notifications and associated alerts.
Daemon
Upgrade to GO version 1.15
Bugfix on Metering to store the channels off-chain balance state.
Licensing Server - initial stages of provisioning service provider options to deliver service agreements with third parties.
Node JS SDK - Support for Concurrent calls - working toward the release of multiple calls concurrently as opposed to queue requests, which would vastly increase the usability of services.
This time around we have two super interesting podcasts covering both vision and tech and as always they dive deep into the concepts of decentralised AI and the future for humanity and AGI.
Artificial General Intelligence – Voicebot Podcast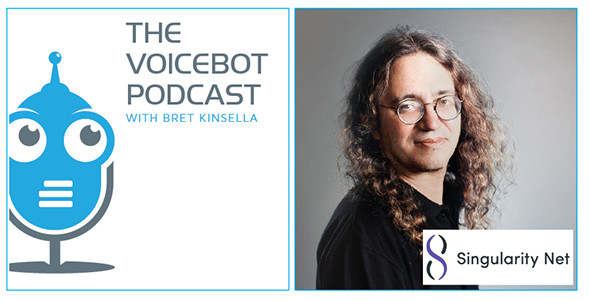 In this interesting interview conducted by Bret Kinsella on Episode 177 of the voicebot AI podcast Ben Goertzel where they talk about all things decentralised AI, SingularityNET, OpenCog, Machine understanding of natural language and Robots! Check it out here.
The unorthodox path to AGI - Toward Data Science Podcast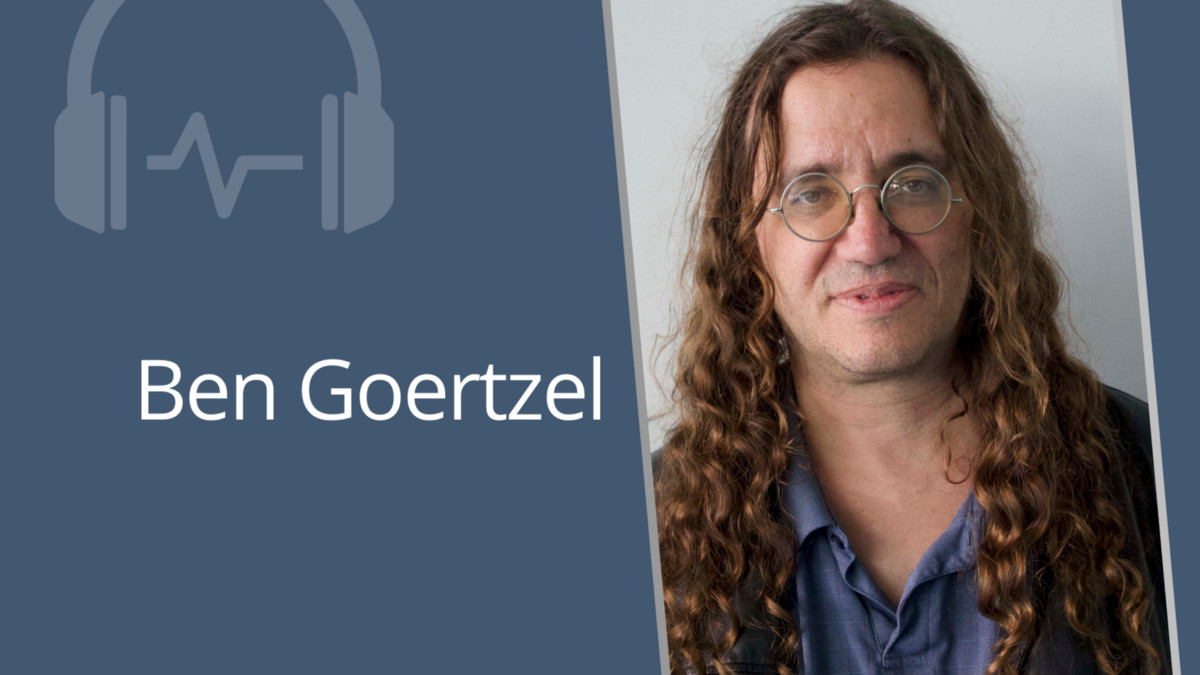 In this episode of the TDS podcast, part of a series on emerging problems in data science and machine learning, host Jeremie Harris discusses the current state of play concerning building artificial general intelligence, what we're getting wrong and how do we get it right? Listen here
This year has been a prolific year for SingularityNET and our outreach to the wider world, there have been many podcasts over the year, but these are two staff favourites that we hope you will agree are epic in nature, enjoy!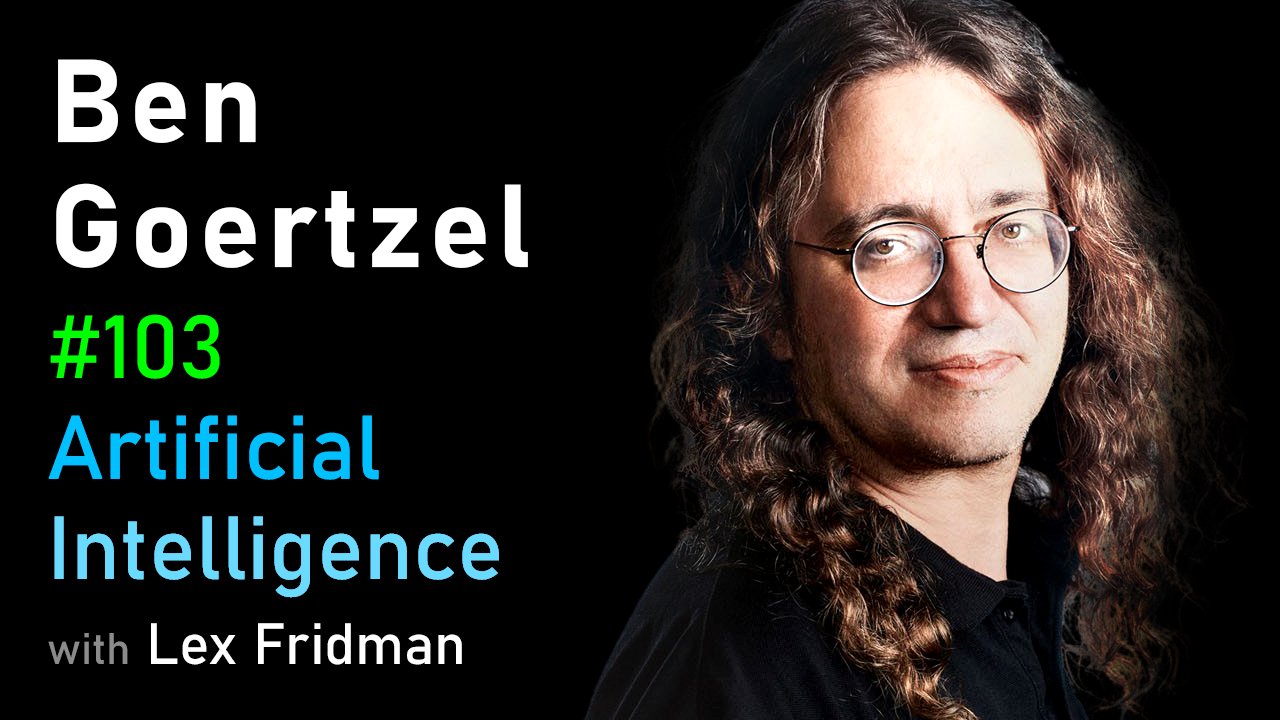 The AI Podcast - Lex Fridman
Over the years we've had the good fortune to spend some time talking with many great people and after unprecedented demand from our community, this list now includes the great Lex Fridman! This epic conversation is part of Lex Fridman's Artificial Intelligence podcast, and at over four hours long it was truly an epic exchange of ideas, everything from Sophia, Dostoevsky, life, death, and the meaning of meaning. Watch here.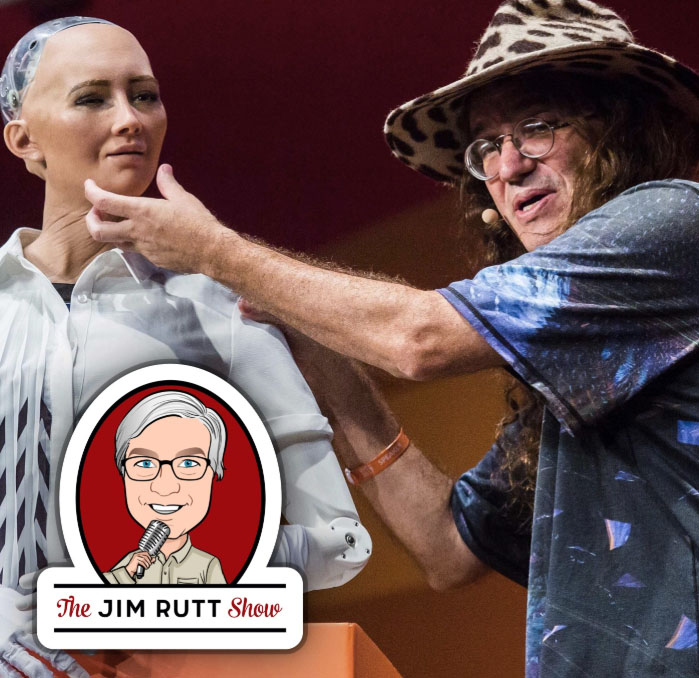 The Jim Rutt Show - Ben Goertzel
Ben also featured in this extra episode of 'The Jim Rutt Show' where Jim talks to Dr. Ben Goertzel about the economic & cultural impacts we could expect after the peak of COVID-19, the end of the tech backlash, income inequality, homeostasis & hysteresis, business travel bets from Jim & Ben, in-person vs virtual events, potential opportunities, cryptocurrency & blockchain, answering the cultural wakeup call, dynamics of centralized responses in decentralized systems, and more. Listen here.
Forbes Technology Council: - How AI And Covid-19 Have Accelerated The Decline Of Human Labor
The jobs aren't coming back — well, at least, a lot of them aren't.
Eventually, Covid-19 will be beaten — vaccines and therapies will be found and widely deployed. However, that doesn't mean the jobs that the pandemic has taken are coming back.
Of course, some will return. For instance, restaurants will return to in-house dining and hire more waitstaff. But the rethinking and reorganization that Covid-19 has induced will have longer-term impacts. Many businesses have already figured out how to get their requirements filled differently — without the need for as many humans.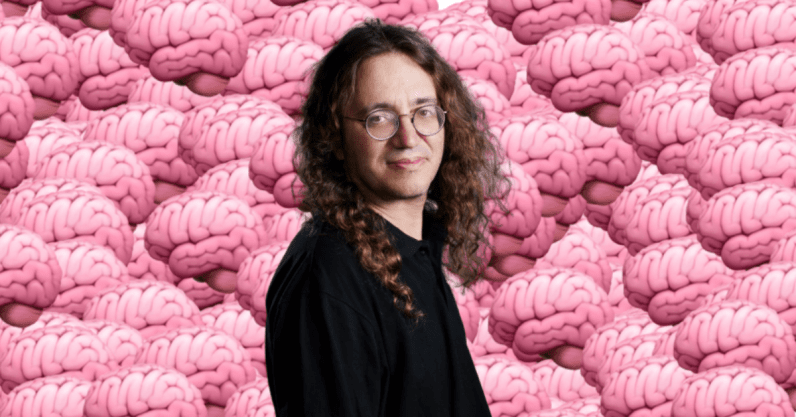 Ben Goertzel: I'm just another neuron in the goddamn global brain
The global brain's cognition is getting faster and faster, and the time-gap between crazy and obvious has never been shorter. Some of my current goofball notions like applying extended laws of physics to transhuman, transphysical mindspace — or teaching AIs unconditional love so they can grow into post-Singularity minds that are not only smarter but more compassionate and creative than humans — maybe tomorrow's common sense.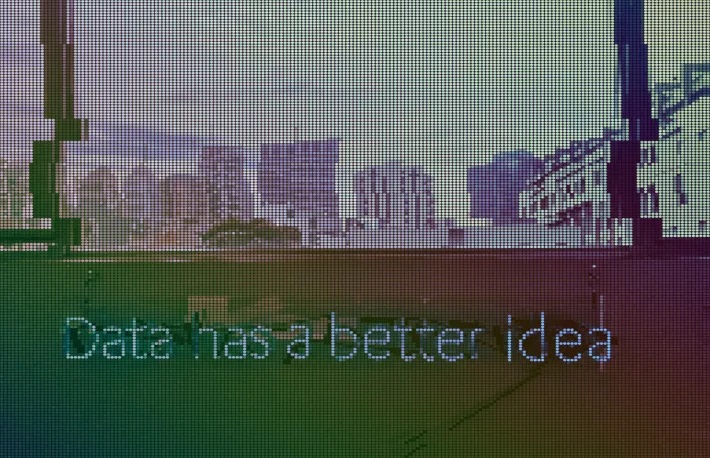 Say Hello to the Singularity
The current blockchain world is so full of crazy ups and downs, it's easy to become so focused on the short term that one loses track of the big picture. But it's important to fight this tendency – because the big picture is awfully big.
As we move toward what Ray Kurzweil has called the "technological singularity," in which AIs exceed humans in general intelligence and radically alter every aspect of life on Earth, it is increasingly clear that blockchain will be a critical part of the story. And just as the singularity may unfold with various levels of benefit or destruction, so the role of blockchain may come out positive or negative for humanity.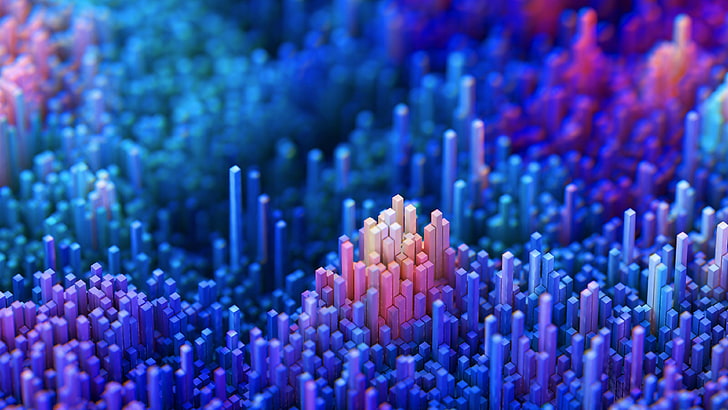 Decentralized Tech Will Be Ready for Humanity's Next Crisis
The global need for scalable, usable decentralized information technologies has never been more acute than right now, mid-pandemic.
Effective management of the pandemic cries out for integrated analysis of medical data and data on human movement and interaction. However, integrated doesn't have to mean centralized. Indeed, the centralized nature of many track-and-trace apps has been their doom, rendering them mostly non-functional due to their incompatibility with Google and Apple's latest privacy-respecting features.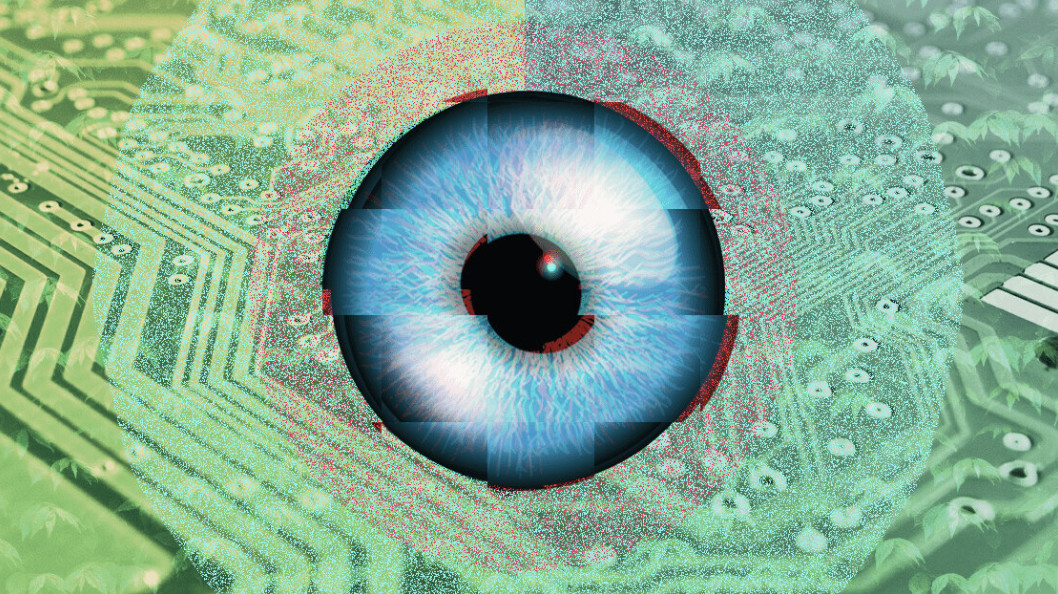 We shouldn't ban AI surveillance tech — we must fight to own it!
The London Metropolitan Police Service initiating the use of Live Face Recognition technology.
In China, face recognition cameras have widely replaced ID checks, and are in public use to catch not only serious criminals but jaywalker.
Several US states have banned police use of facial recognition tech, and some EU states may follow.
David Brin, in his 2005 classic book The Transparent Society, argued that we are inevitably headed in one of two directions: Surveillance or sousveillance. In this article written by Dr. Ben Goertzel postulates how we can use surveillance technology for the betterment of mankind, and who should have control over it.
Our YouTube channel has grown from strength to strength over the last 12 months starting the year with just over 2k followers which now has grown to 7.3k! With a mix of engaging and informative curing edge content, we're excited to grow our community in this direction. Our focus moving forward will be to attract those most to gain from leveraging our platform, namely developers!
Of course, we love engaging with other related channels too, here are some of the highlights since our last newsletter and from across the year.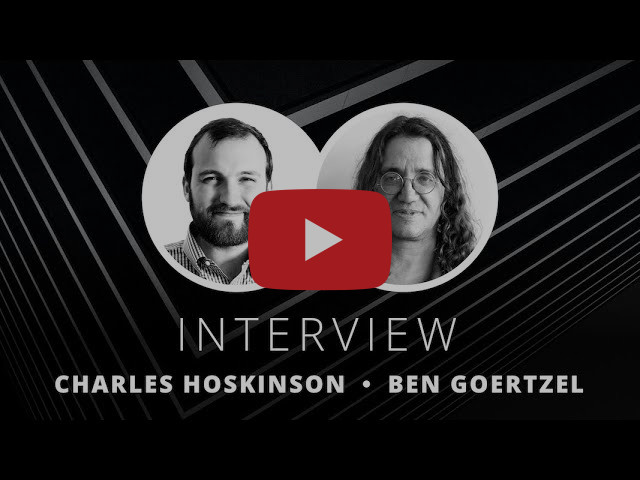 In this full 90-minute interview, Charles Hoskinson and Ben Goertzel discuss the motivations behind the IOHK and SingularityNET collaboration, in this interview at the Wyoming Blockchain Hackathon in Laramie. Explore the synergetics between Cardano and AGI.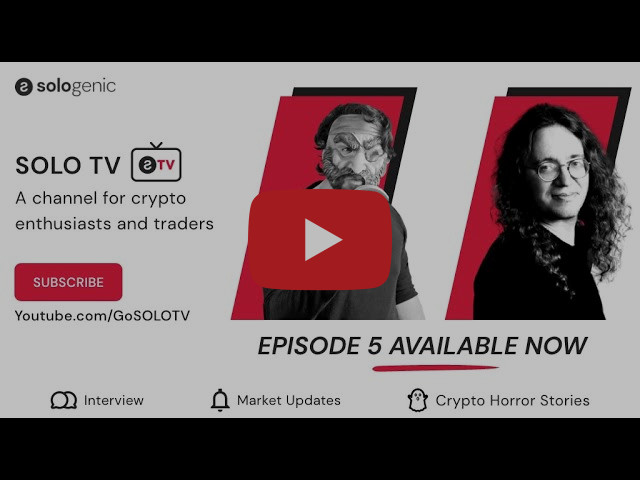 In this interview with Brent Hirose on Real Sologenic's SOLOTV channel, Ben Goertzel discusses SingularityNET's AI platform, our partnership with IOHK Cardano and views on cryptocurrency, blockchain, and the world's move toward decentralisation.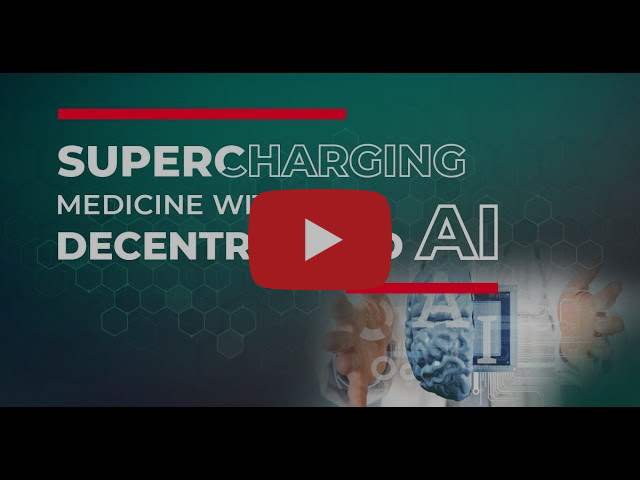 Supercharging personalized medicine with decentralized AI with Ben Goertzel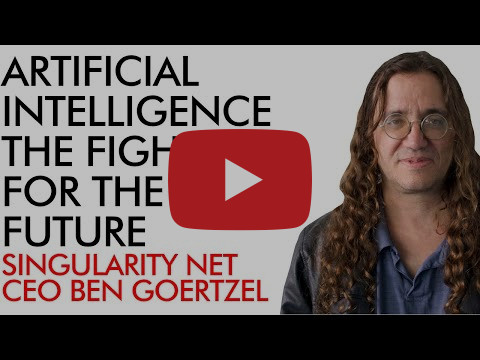 Ben Goertzel was invited back to the Crypto Lark show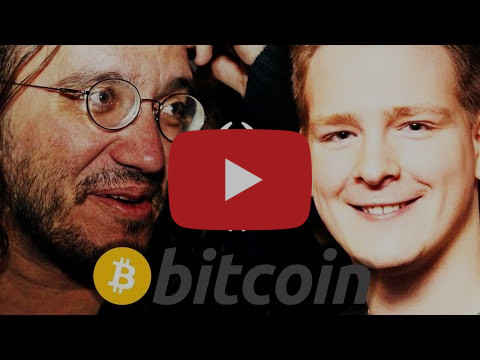 Ben was also interviewed by Ivan on Tech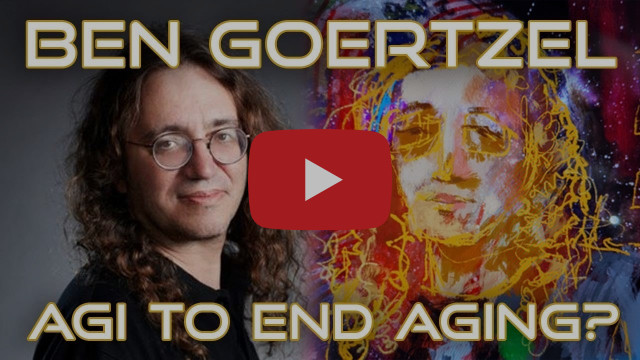 AGI TO END AGING? Brent Nally interviews Dr. Ben Goertzel on April 21, 2020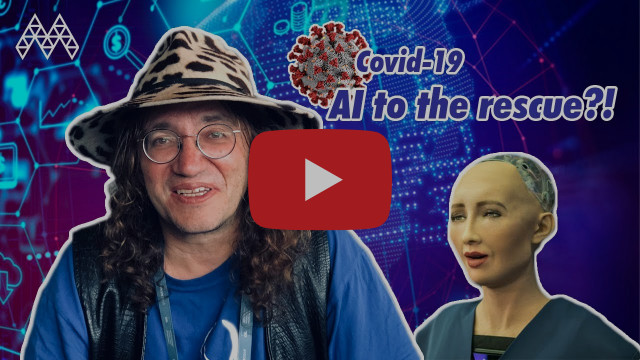 Ben Goertzel: Addressing Covid-19 Today for Better A.G.I. Tomorrow. (Supersystemics in the Pandemic) on Think Supersystemic.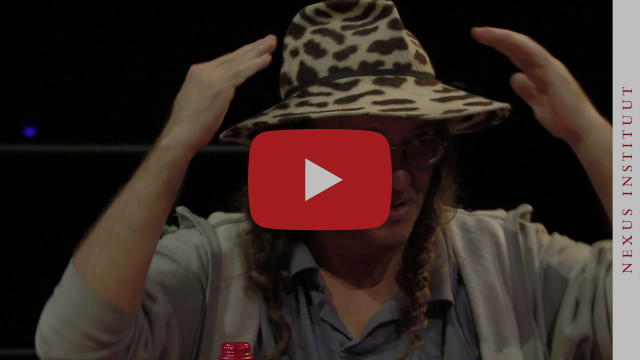 The Nexus Institute - Human life after the singularity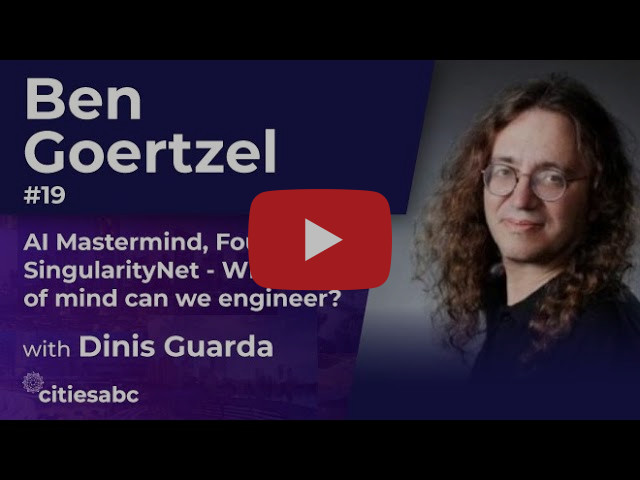 Dinis Guarda interviews Ben Goertzel for Citiesabc on the subject of What kind of mind can we engineer?
Over the past year, our community has been a microcosm of the emotions felt by us all as we've endured through the first year of the pandemic, even so, being part of such a community can offer great comfort in the future as we work toward creating AI that can be applied in positive ways.
We'd like to take the time then to thank each and every one of you who have taken part or contributed toward our community.
Community Lead Social Marketing
If you would like to get involved there are a number of ways you can do so, one way is to join the Community create SingularityNET ShareForce telegram group where you can help share and amplify our vision: Join here
We'd also like to take the time to really appreciate the following medium article by Fractal Crypto, who has clearly spent a great deal of time and energy in creating this tremendous blog post, a huge thank you! - SingularityNET is a Revolutionary Technology On the Scale of Bitcoin or Ethereum. 3SingularityNET Community Music
One a different note (pun intended) we have a new community music group set up by community member Ⓔⓛⓐⓢⓣⓘⓒ Ⓓⓔⓝⓓⓡⓘⓣⓔ
Where our community members can share their most favourite pieces of music, you can join here https://t.me/TheMusicalSingularity
For those of you who missed the previous channel, which was unfortunately closed by its owner, you can still listen to the playlist created their here: http://bit.ly/SingNETPlayList
The story of our progression continues to find its way into popular media outlets. Here are some of the most notable SingularityNET media mentions over the past two months.
As the year draws to a close so does the event calendar, it's been one heck of a year for us all and even though the ability to attend physical events was hampered by the pandemic, it has been an epic year for events on the whole where we've not only participated in but also actively ran events. Let's look at some of the highlights together.
We'll be back next year with more of the same with further information when the AI events calendar starts once more in 2021
That is it for this seasonal newsletter and indeed the next time we return will be 2021! We wish each and every one of you the very best for the future! Be sure to join our Telegram Channel and Community Forum, and follow us on Reddit, Twitter, Facebook and LinkedIn!
Thank you for your continued support and Happy Holidays
The SingularityNET Team