Dear Singularitarians,
In the most direct sense, artificial intelligence is an engineering challenge. The mathematics underlying today's cutting-edge AI algorithms is complex. The amount of computing resources required to train state-of-the-art AI models is formidable. AI is driving a whole new generation of R&D innovation.
In this our 18th newsletter we will take a look at what advances and progress we've made over the last two months. Some of the highlights are; the launch of SNEP, Partnerships with IOHK/Cardano and Genia Latinoamerica, the release of the SongSplitter App on Google Play, youtube interviews with Charles Hoskinson and Supervisory Council member David Orban. Plus amazing music by Jally Kebba Susso and much, much more… keep reading!
Join us as we move ever forward past the event horizon of the Technological Singularity!
---
Platform Developments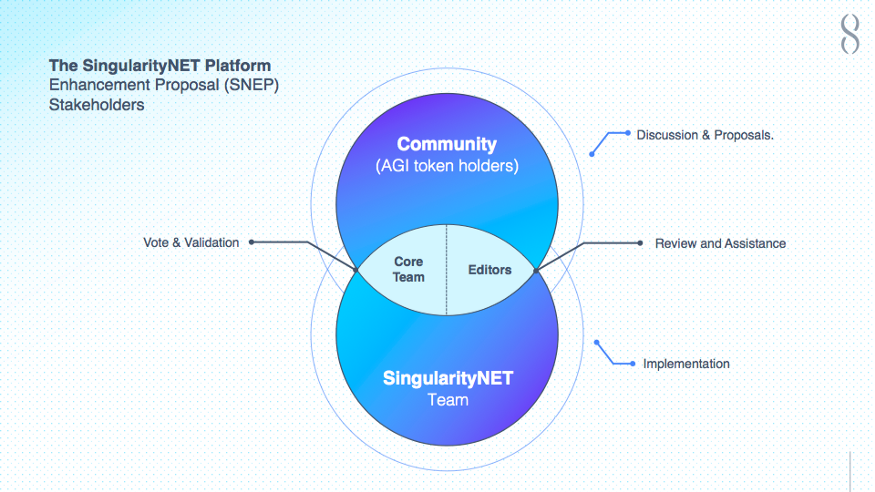 Launch of SingularityNET Enhancement Proposals - 'SNEPs'
The SingularityNET team is thrilled to announce the launch of the SingularityNET Enhancement Proposal (SNEP) process, enabling the cooperative and democratized development of the SingularityNET platform.
The SingularityNET Enhancement Proposal (SNEP) is a design document providing information to the SingularityNET community, or describing a new feature for SingularityNET or its processes or environment.
From here onwards, the SNEP process will be the primary mechanism for proposing new features, for collecting community input on an issue, and for documenting the design decisions that have gone into SingularityNET. The SNEP author will be responsible for building consensus within the community and documenting dissenting opinions.
Learn more about what SNEPs are, the theory on how this benefits the platform and importantly how to submit your very own SNEP in this blog post.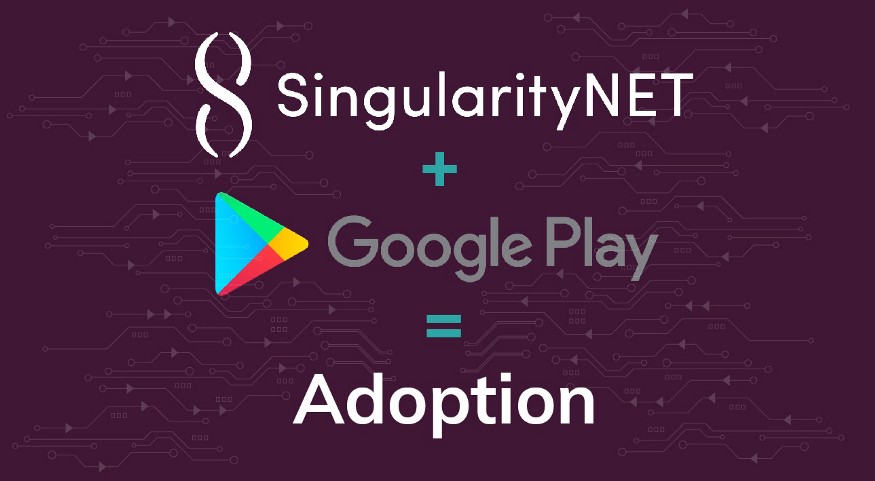 SingularityNET Service Integration into Android Apps — Opening the AI Marketplace to 2.5 Billion Customers
The SingularityNET platform and decentralized AI marketplace enable AI developers to publish their models and solutions as services and monetize them without the need for developing end-user applications or full-fledged software systems. At the same time, software developers can utilize these contemporary AI services in their products without the need for digging into complex specifics.
Recently we released a Java SDK available on our Developer Portal, which allows developers to create a SingularityNET service client in the Java programming language.
We're tremendously happy to announce that with this SDK it is now possible to connect Android mobile apps to the SingularityNET platform, enabling AI services to be accessed by apps found on the Google Play Store and over 2.5 billion Android devices.
To showcase the power of the Java SDK, we are introducing the SongSplitter app, an AI-driven SingularityNET powered application for splitting vocals from a music track, available to download now on the Google Play Store.
---
Partnerships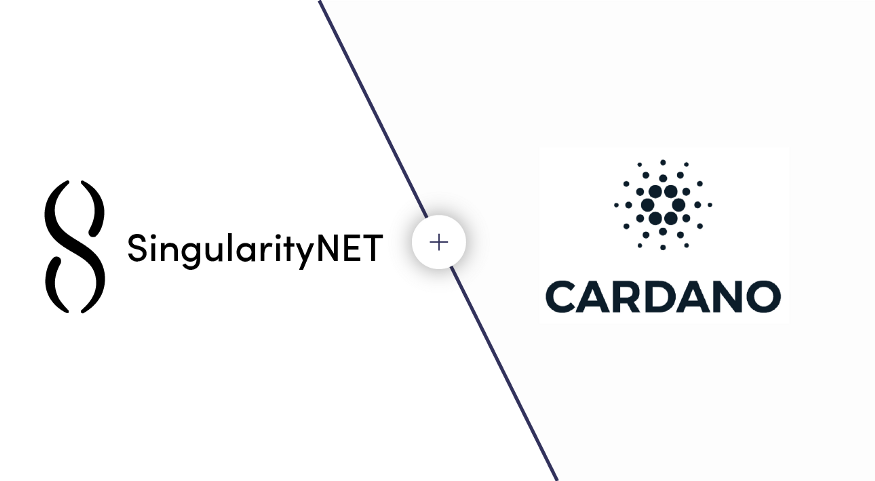 SingularityNET collaborates with IOHK to Explore Cardano/AGI Synergies
SingularityNET is extremely excited to announce our collaboration with IOHK, a company led by Cardano founder Charles Hoskinson and driving forward the engineering and development of the Cardano blockchain. Cardano's ADA token is currently the #6 cryptocurrency globally in terms of market cap, and the Cardano ecosystem is entering a period of rapid growth due to the expected near-future launch of a number of key features such as the Plutus smart contract framework.
SingularityNET is working with Cardano on the shared goal of pushing power to the edges of the world through the application of next-generation technology.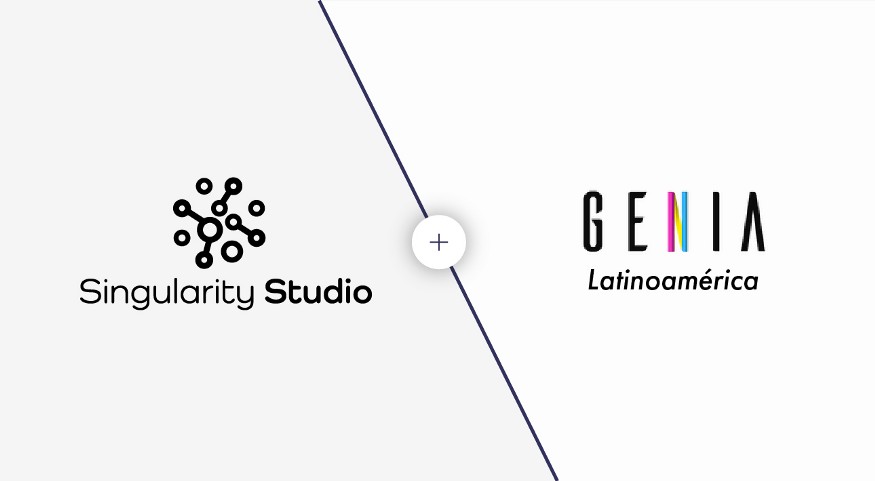 Singularity Studio Partners with Genia Latinoameria
Decentralized enterprise AI firm Singularity Studio and AI R&D startup, GENIA Latinoamérica, have formed a new partnership focused on accelerating the growth of the Latin American AI ecosystem and implementing AI-based solutions to some of the most pressing Latin American regional specific challenges.
GENIA is dedicated to harnessing the power of machine learning and deep tech for the benefit of Latin America, through #YoSoyFuturo, their regional network of AI R&D Laboratories, building upon the first Latin American Regional Strategy, AI Diplomacy, and AI Inclusion.
Singularity Studio is an enterprise AI solutions provider developing revolutionary next-generation Artificial General Intelligence technologies based on neural-symbolic learning and reasoning algorithms and the SingularityNET blockchain-based AI platform. The two organizations have come together to jointly implement next-generation AI Made in Latin America.
---
Foundation Announcements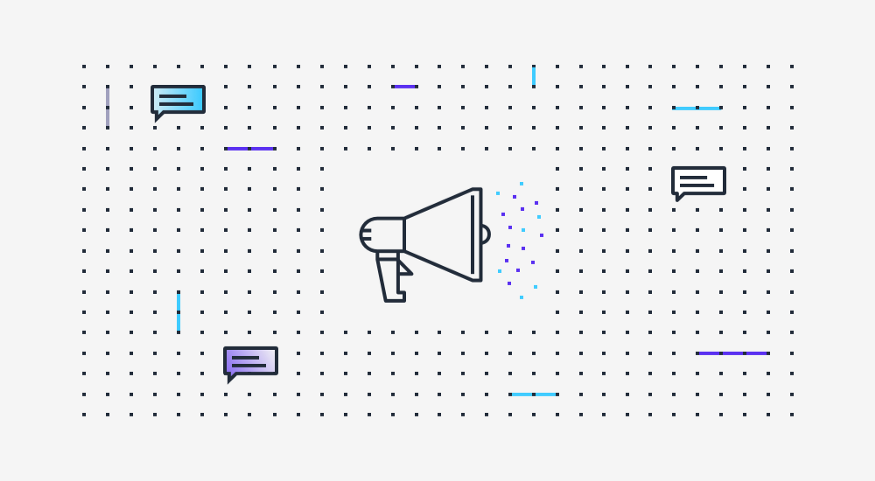 Regarding SingularityNET and the Recent KuCoin Hack
On the 25th of September 2020, KuCoin experienced a serious breach in security (aka "hack") and as a result, various ERC-20 tokens with an estimated value of 150 million USD, were transferred out of the exchange fraudulently. Of the tokens stolen, 43 million AGI tokens, owned by diverse community members, were among them .
It's worth emphasizing that this event was entirely isolated to the KuCoin exchange and did not affect the security of our platform or any of our DApps. The event also has had no impact on the short, medium or long-term availability of AGI tokens for those who want to use them on the SingularityNET platform.
Ultimately, after serious consideration and discussion of the various options available in response to this hack, SingularityNET Foundation has decided not to take any drastic action, such as hard-forking the AGI token smart contract.
Supervisory Council Statement
Considering what actions to take following KuCoin's security breach event was a process that included the Supervisory Council.
The Supervisory Council participates in regular meetings with SingularityNET Foundation's management team in order to understand and advise on its overall strategy. The council advises our team on acting for the general interest of a community formed by all individuals who are registered holders of AGI tokens, in a fair, ethical and competent way.
The council made an announcement on our community forum concerning their involvement in the above issue.
---
Blog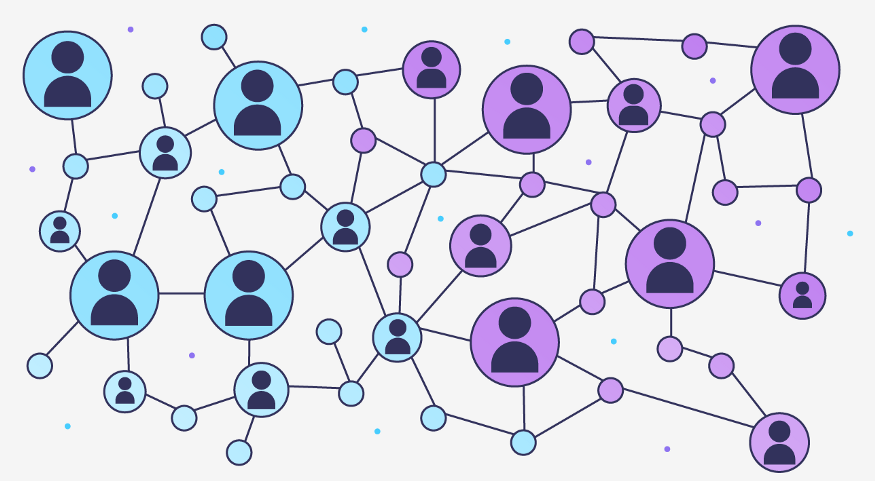 The Critical Importance of Decentralized, Explainable AI for Better Social Networks - by Ben Goertzel
In this essay, we're going to dig a bit into the collective-psychology implications of current centralized social networks and future potential decentralized alternatives. Given the key role that social networks currently play in channelling, guiding and crystallizing collective human thought and emotion, these are not just issues regarding the infrastructure of a particular technology sector — they may actually be critical to the future path of humanity.
Chat With Your Data Using Aigents® Bots
Most of the chatbots available on the market typically fall under one of the three categories:
"Small talk chatbots" pre-trained on massive dialogue data and capable to simulate social kind of pointless conversation
"Personal Assistants" manually hardcoded to perform a variety of pre-programmed activities
"Dialog-flow based" chatbots executing conversational templates manually engineered by people to solve specific problems.
Here we offer another possibility — let the bot consume your data and start talking about this data to you and your customers immediately.
---
Tech Update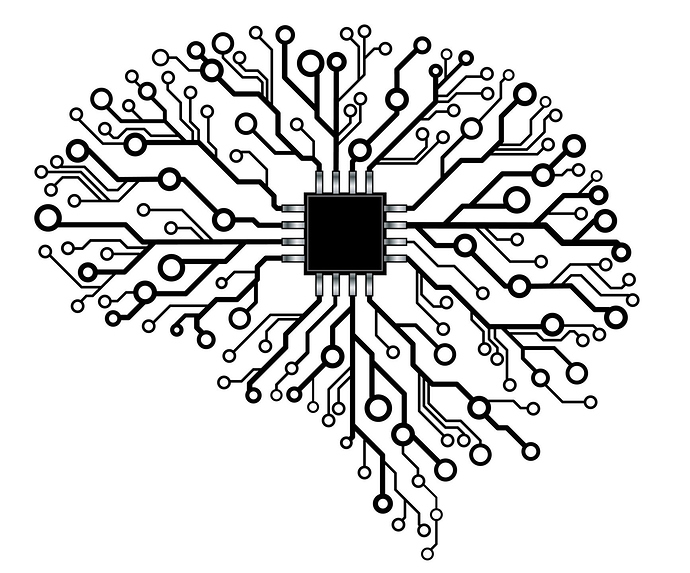 As always our progression, implementation and integration of platform elements are continuous, our latest platform enhancements include:
Notification to service developer when etcd certificates expire - An important addition to ensure service continuity and further strengthens the overall experience service providers have when interacting with our platform.
Fixed key generation issue in Daemon - General bug fix
Setting up automation for Staking window processing - Automation of some of the ways we handle stake window operations such as creating a new stake window, auto-renewing existing stakes etc.
Reject calls from IFrame - Addressed a security issue that was called out by the community. By enabling it we ensure that our sites cannot be embedded in an iframe and thereby prevents clickjacking attempts.
Support for concurrent calls from Python SDK - Allowing multiple calls to AI agents on our platform concurrently as opposed to queuing requests, increasing the usability and marketability of services found on our platform.
Fiat to AGI Conversion rate update on the Marketplace - Changed the PayPal gateway ratio of fiat to AGI from 0.05:1 to 0.1:1 - Read more here
Launched the Sound Spleeter Android app - Integrated the Sound Spleeter service found on our platform here, into an android app using our java SDK.
Launched SNEP - Built process in line with the framework detailed in the whitepaper to further decentralise and democratise the development of the platform.
Upgraded web3 instance on all DApps as required by Metamask - Web3. js is a collection of libraries which allow you to interact with a local or remote ethereum node, using an HTTP or IPC connection.
---
Podcast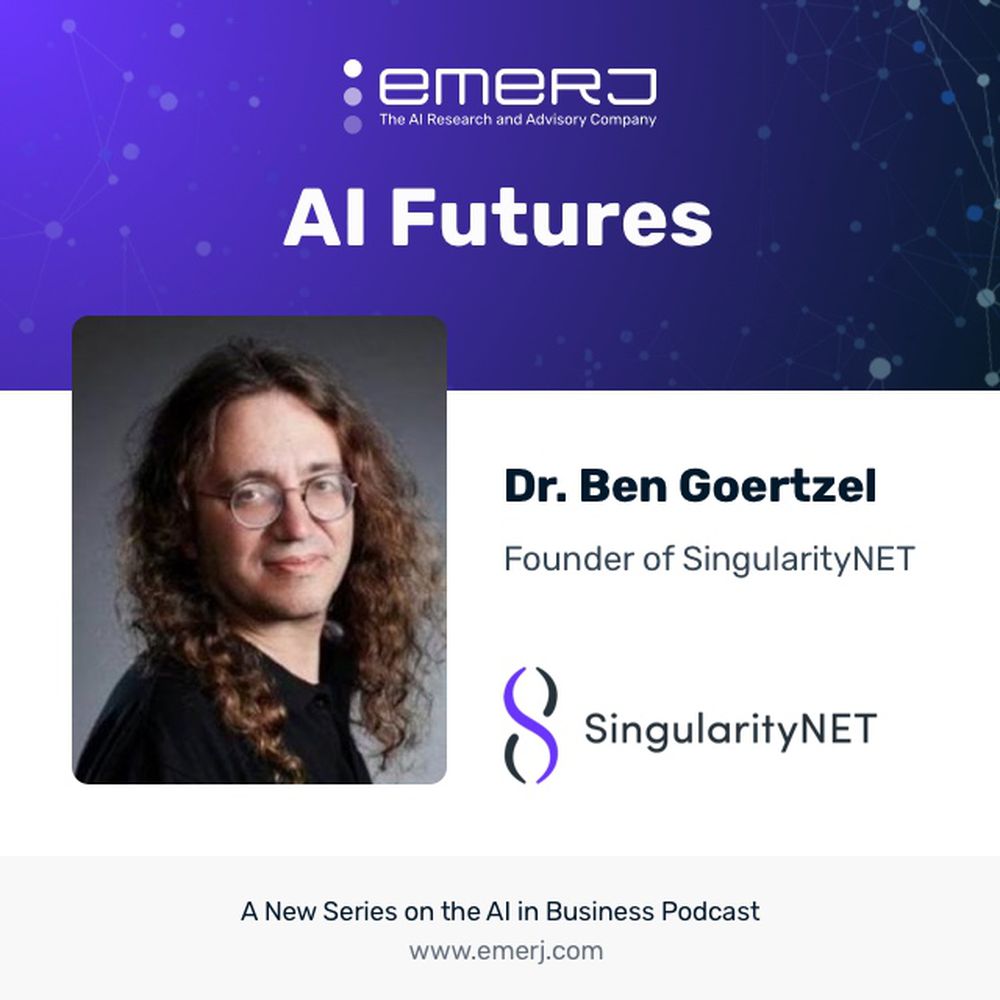 Ben Goertzel appeared on the AI in Business podcast earlier in September 2020, Dan and Ben first met in 2012, and they state that 'No series on the Future of AI would be complete without him.'
Episode topics include; Dr Goertzel's optimistic vision for AGI's future, how it might be born, and why decentralized frameworks may offer the most fertile ground for AI evolution.
Dan and Ben first met in 2012, and we're grateful to Ben for keeping up the conversation. No series on the Future of AI would be complete without him.
---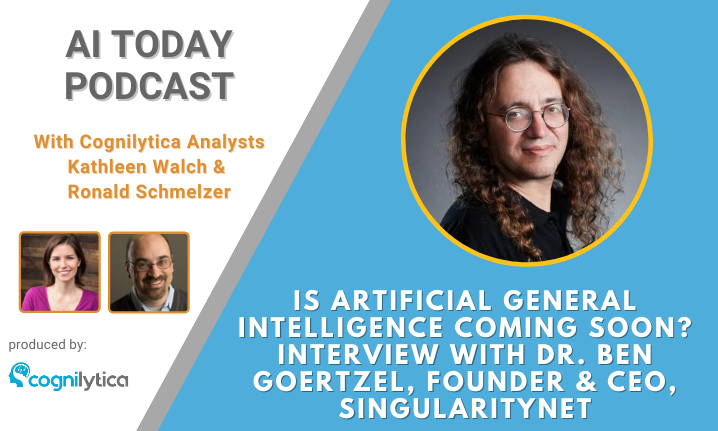 AI Today Podcast: Is Artificial General Intelligence Coming Soon? Interview with Dr Ben Goertzel, Founder & CEO, SingularityNET
Many in the industry have varying views about AGI, and if or when it will ever be achieved. On this episode of the AI Today podcast, we interview Dr Ben Goertzel, CEO & Founder of the SingularityNET Foundation. He shares his views on where industry and academic research right now in terms of realizing the goals of Artificial General Intelligence (AGI), what are some of the barriers right now to AGI research and adoption, and more.
---
Featured Articles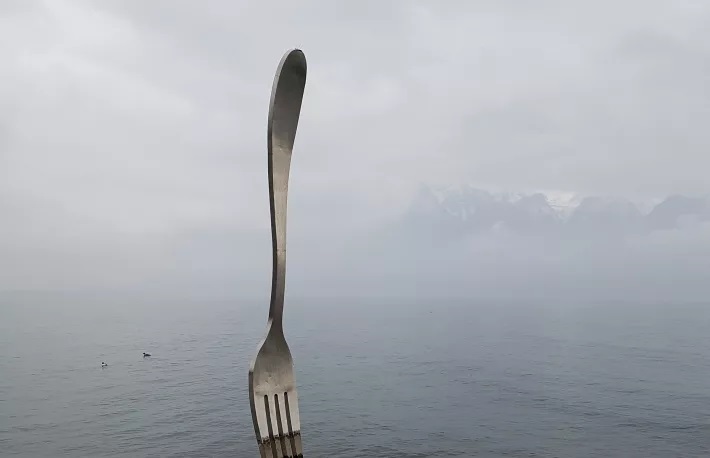 Decentralized Governance in the Wild – Lessons From the KuCoin Hack - Ben Goertzel
Blockchain-based networks provide a unique and unprecedented opportunity to experiment with new forms of organization – both organization of information and software processes as well as governing human action. But nobody ever said creating new forms of organization would be easy, or glitch-free.
For us, the KuCoin hack that occurred on Sept. 25 provided an opportunity to re-evaluate the assumptions underlying some of our governance mechanisms and think about how they might be augmented for superior functioning in future situations. Specifically, the attack led us to think hard about how liquid democracy mechanisms might be used to enable an emergency response that is decentralized and democratic and also rapid.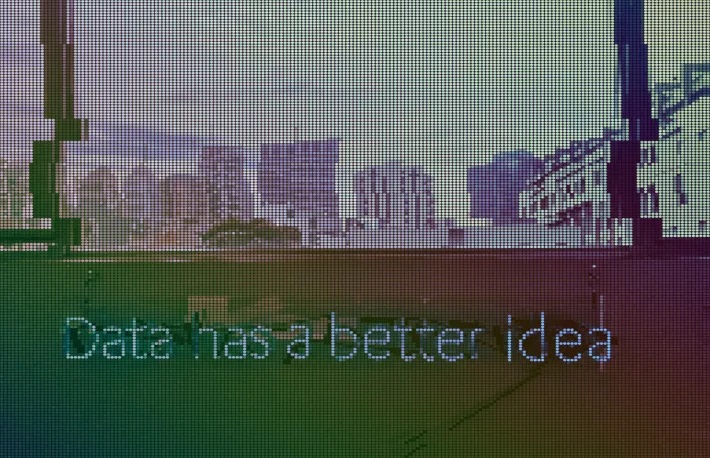 Say Hello to the Singularity
The current blockchain world is so full of crazy ups and downs, it's easy to become so focused on the short term that one loses track of the big picture. But it's important to fight this tendency – because the big picture is awfully big.
As we move toward what Ray Kurzweil has called the "technological singularity," in which AIs exceed humans in general intelligence and radically alter every aspect of life on Earth, it is increasingly clear that blockchain will be a critical part of the story. And just as the singularity may unfold with various levels of benefit or destruction, so the role of blockchain may come out positive or negative for humanity.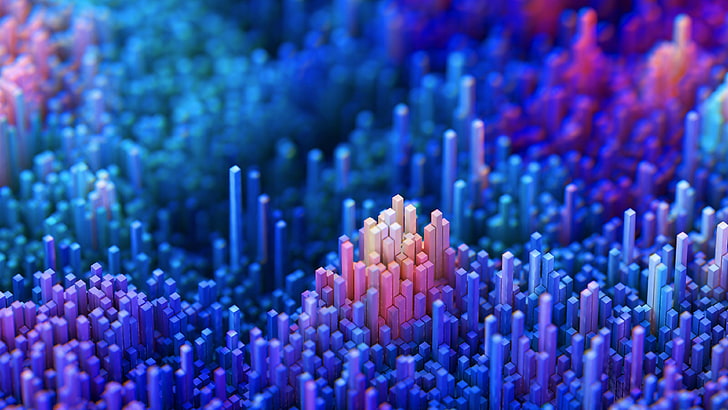 Decentralized Tech Will Be Ready for Humanity's Next Crisis
The global need for scalable, usable decentralized information technologies has never been more acute than right now, mid-pandemic.
Effective management of the pandemic cries out for integrated analysis of medical data and data on human movement and interaction. However, integrated doesn't have to mean centralized. Indeed, the centralized nature of many track-and-trace apps has been their doom, rendering them mostly non-functional due to their incompatibility with Google and Apple's latest privacy-respecting features.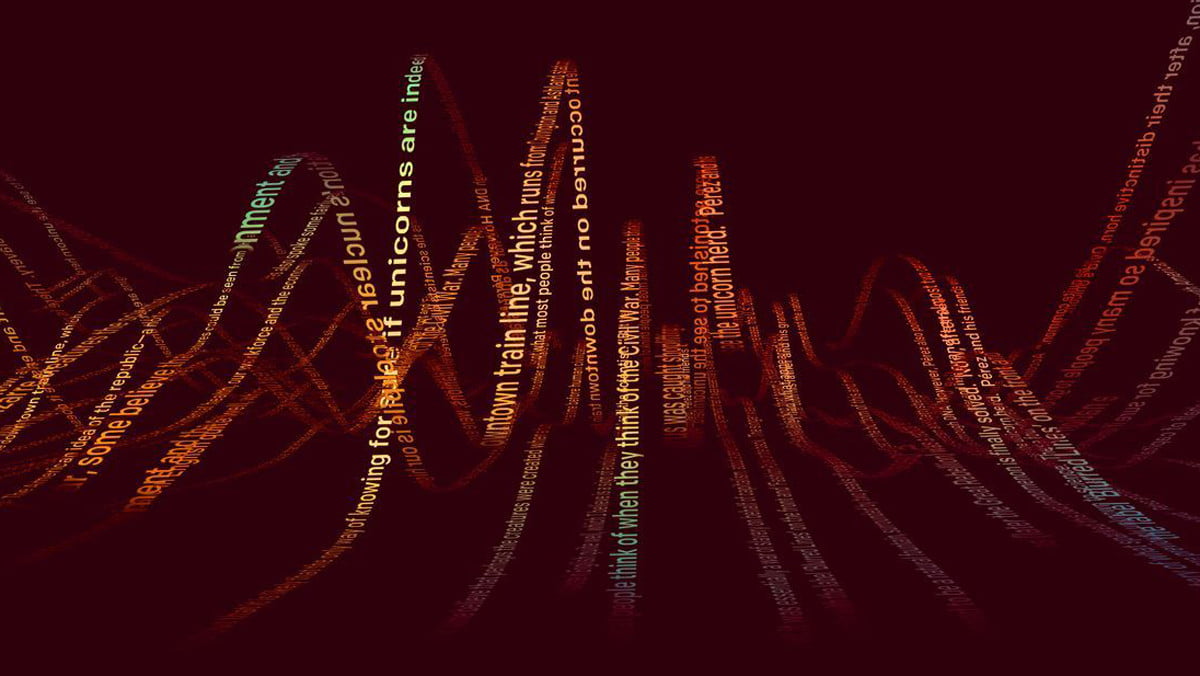 GPT3 – Super-Cool but Not a Path to AGI
All but the most blurry-eyed enthusiasts are by now realizing that, while GPT3 has some truly novel and exciting capabilities for language processing and related tasks, it fundamentally doesn't understand the language it generates — that is, it doesn't know what it's talking about. And this fact places some severe limitations on both the practical applications of the GPT3 model and its value as a stepping-stone toward more truly powerful AIs such as artificial general intelligence.
What I want to explore here is the most central limitation that I see in how GPT3 operates: the model's apparent inability to do what cognitive scientists call symbol grounding, to appropriately connect the general to the particular.
---
Youtube Interviews
IOHK and SingularityNET, CEOs Charles Hoskinson and Ben Goertzel sit down here for a wide-ranging discussion of the future of technology.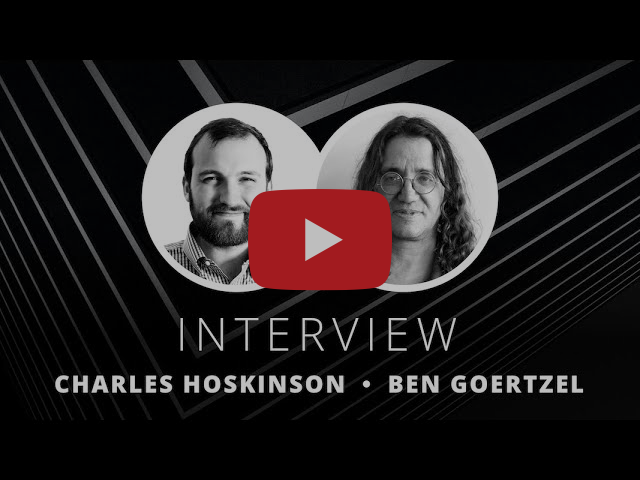 ---
David Orban - Artificial General Intelligence And SingularityNET With Ben Goertzel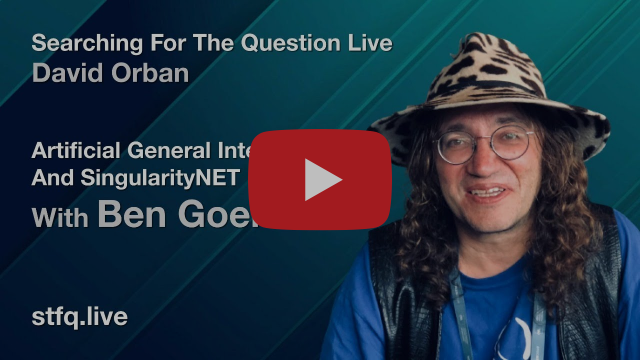 ---
Ben Goertzel is interviewed by Adam Ford on the current state of play on the road to AGI, GPT3, Understanding & Meaning Generation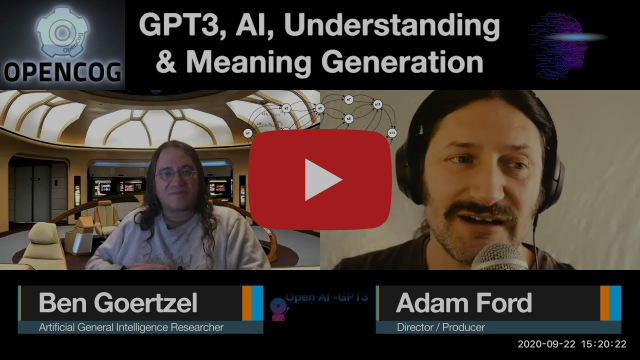 ---
Supercharging personalized medicine with decentralized AI with Ben Goertzel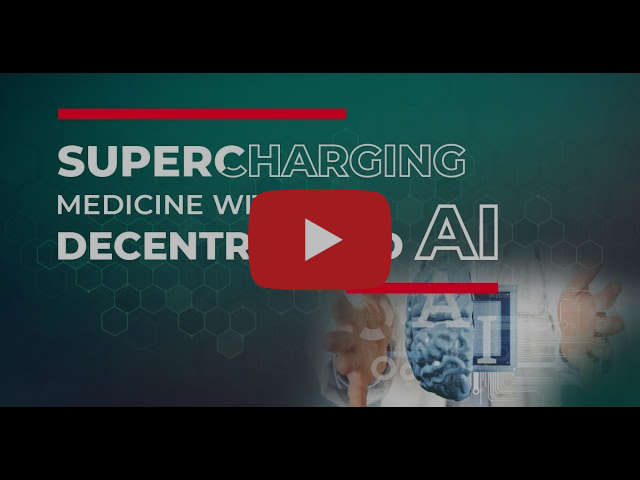 ---
Community
At its core decentralisation creates a community of like-minded individuals who all work together as a coherent movement. With this in mind, we actively encourage our community to get involved on all fronts.
Community Lead Social Marketing
If you would like to get involved there are a number of ways you can do so, one way is to join the Community create SingularityNET ShareForce telegram group where you can help share and amplify our vision: Join here
We'd also like to take the time to really appreciate the following medium article by Fractal Crypto, who has clearly spent a great deal of time and energy in creating this tremendous blog post, a huge thank you! - SingularityNET is a Revolutionary Technology On the Scale of Bitcoin or Ethereum.
SingularityNET Community Music
One a different note (pun intended) we have a new community music group set up by community member Ⓔⓛⓐⓢⓣⓘⓒ Ⓓⓔⓝⓓⓡⓘⓣⓔ
Where our community members can share their most favourite pieces of music, you can join here https://t.me/TheMusicalSingularity
For those of you who missed the previous channel, which was unfortunately closed by its owner, you can still listen to the playlist created their here: http://bit.ly/SingNETPlayList
Community Art
We have many passionate members of our community and this time we'd like to take a moment to appreciate this masterpiece by community member Fish/Works.
We really enjoy looking at this Fish/Works, and we're sure our community will too!
Thank you!
If you'd like to get more involved in our community you can find links to our various channels at the bottom of this newsletter
---
Media Coverage
The story of our progression continues to find its way into popular media outlets. Here are some of the most notable SingularityNET media mentions.
Forbes asks 'Do algorithms dream Of electric speech?' in this article featuring PKDeepfake.
NextBigFuture interviews Ben Goertzel on Artificial General Intelligence
InsideBIGDATA reports on the release of the SongSplitter App
Cointelegraph report on our recent collaboration with IOHK and Cardano
Multi-Chain support and the synergies between SingularityNET and Cardano is also the focus of this article by The Daily HODL
Our partnership with IOHK is the focus in this report by Electronic Specifier
SingularityNET and Decentralised AI is the subject of this article by Michael Dean for Blockchain Land
SingularityNET is mentioned in this Coindesk article on GPT-3
Fobes publishes this interview with Ben Goertzel and Kathleed Walsh the Principal Analyst at Cognilytica, centred around 'Is artificial general intelligence (AGI) on the horizon?'
The above interview is also available at Mind Matters News
---
Attended Events
As the world continues to adjust to the 'new normal' physical events have taken a break for now, but this has opened a new opportunity for taking part in multiple virtual events, many of which could not have been possible if not for the evolving nature of interconnectedness. Here is a selection of some of the most noteworthy virtual events we have recently taken part in.
OpenCogCon - A two-day online event aimed at spreading the word about some of the interesting things currently being done with the OpenCog proto-AGI platform and toolset with the OpenCog Foundation, SingularityNET and TrueAGI
World Blockchain Summit - WBS connects global blockchain gurus and technology players in this space including emerging startups – with regional businesses, government authorities, IT leaders, tech entrepreneurs, investors and blockchain developers.
The AGI Society Conference 2020 - The AGI conference series is devoted wholly and specifically to the creation of AI systems possessing general intelligence at the human level and ultimately beyond.
AIKora - A mix of Futurism with Ben Goertzel, Janet Adams and Sarah Rench as well as the brilliance of live West African music from Jally Kebba Susso.
---
Upcoming Events
Given the global pandemic, events are operating sporadically, with many events moving to be online events, postponed or cancelled. The following list is at this time currently confirmed but may change.
October 22nd - Online - Blockchain Life 2020 Summit
November 3rd - Online - 60 Minutes with Coruzant Technologies
More events will be publicised as we progress over the month
Well, that's it for this updated newsletter, we hope you enjoyed all of the content, Thank you for reading and your continued support!
---
Join Us
We hope you will join us in our mission to democratize AI and to use its transformative powers to enact real, positive and lasting change. The best way forward is to come together and work practically towards creating a better future.
If you are looking to monetize your AI services or create new ones, we invite you to learn more about the nature of our platform and what it has to offer by visiting the SingularityNET developer portal.
We are proud of our developers and researchers that are actively publishing their research for the benefit of the community; you can read the research here. For any additional information, please refer to our roadmap. To stay informed about all of our developments, please subscribe to our newsletter.