Dear Singularitarians,
We are ever more excited as we continue towards realizing our many goals, which this month included some major milestones such as releasing the Beta Version two of our marketplace, a huge partnership announcement with a major blue-chip company, along with a stream of content, podcasts, community outreach and media coverage.
Though our goals are highly ambitious, the building blocks of our vision are being laid steadily, creating an increasingly clear picture of the future for both our community and the world to see. So without further ado, let's take a closer look at how much the SingularityNET ecosystem has progressed during the month of September.
---
In an exciting development, SingularityNET and Cisco have announced a collaboration on developing applied Artificial General Intelligence (AGI) technologies and customer solutions.
Hugo Latapie, a principal engineer at Cisco's Chief Technology and Architecture Office, presented some of Cisco's joint work with SingularityNET at the recent AGI-19 research conference in Shenzhen.
Referring to a video demonstration of SingularityNET's OpenCog reasoning technology analyzing the output of Cisco's deep neural nets in an urban traffic management context, he explained:
"Here's an example of a system … it was able to learn some of these things on its own: — where the roads are, the sidewalks etc. and determine what's a potential problem with the jaywalking, cars on the sidewalk, collisions and other things… This is real, it's functioning, and we're actually looking at deploying this."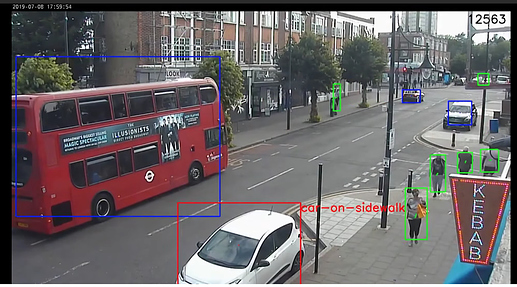 When asked by an audience member how he saw AGI technology advancing over the next 10 to 15 years, Latapie replied "10 to 15 years is way too far away… We're going to see AGI elements coming into play this year. … Within the next couple of years, you'll start to see tremendously intelligent agents that start to … really solve some of the problems that we're having."
Dr Goertzel notes, "Cisco is an extremely compatible corporate partner for a project that, like SingularityNET, is focused on AGI and decentralization. Due to the breadth of its business scope, Cisco has a need for AI that generalizes and learns across a lot of different vertical areas. Also, Cisco is in the great pioneer of practical decentralized computer networks. To really build a global decentralized thinking machine we are going to need to put a lot of complicated ingredients together, and the collaboration between Cisco and SingularityNET has the potential to accelerate things tremendously.
We are working hard to make sure our AGI tools and our blockchain-based platform is up to the task. The work we've done with Cisco on smart traffic analytics using OpenCog's logical reasoning and deep neural networks only scratch the surface. Let's just say we have some much broader and deeper conversations going on."
---
SingularityNET Release Beta V2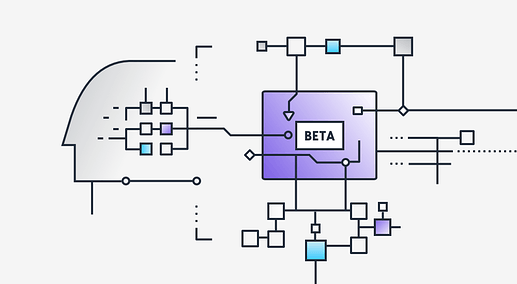 We were proud to announce at the beginning of September the release of our revamped Beta V2 . The release features intuitive User-interface enhancements technical upgrades that, opens the door to a new form of collaboration between AI developers and AI users. With its current version, the SingularityNET platform is giving anyone the ability to take advantage of some of the great capabilities of AI for personal and private use.
The SingularityNET platform offers users a library of AI services, ranging from Text Sentiment Analysis (how sensational an article is), Image Colorization (e.g for old pictures), Image Alteration Detection (see what edits were done on an image), Deep Fashion (recognizing clothing items/brands) that can be used with great ease by anyone without specific technical skills required.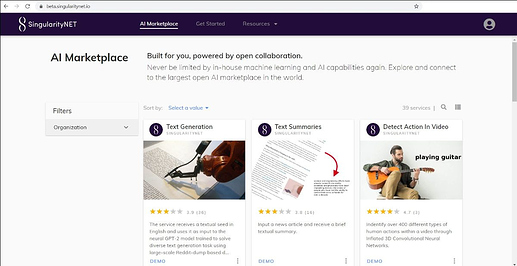 With the revamped marketplace, the SingularityNET foundation moves one step towards the realization of its mission: making Artificial Intelligence accessible to everyone. Dr Ben Goertzel, founder, and CEO of the foundation says:
"The newly implemented user experience re-design of the SingularityNET platform is for the foundation an extra step towards facilitating human interaction with AI. Democratizing AI is one of the core mission of the SingularityNET Foundation, however, this is impossible if the average internet users encounter barriers due to bad design. The user is and will be at the centre of the foundation's project".
Compare to its embryonal predecessor, the new market place will allow:
Free trial - Ensures that any service that is published on the platform can provide a free trial so that customers can try out the service before they decide whether to purchase it.
Organisation level Payment options - Enables users to purchase services from organizations seamlessly, as well as have the ability to use services that will be launched by an organisation in the future without the need to purchase again.
Improved User Experience - Improved user flows and AI searchability across the marketplace. Users can now easily identify AI Services thanks to improved descriptions and visual elements.
Integration Options - a dedicated section per service on integration which will make it easy for the end-users to invoke the AI service via JS and Python SDK.
Multiple payment options - The platform can now work with fiat payment channels such as Paypal
This release comes only a few months since the very first release of the platform earlier in the year. To test the new marketplace, simply visit beta.singularitynet.io and create an account following the instruction provided.
---
Content:
Reputation Assessment vs. Reputation Management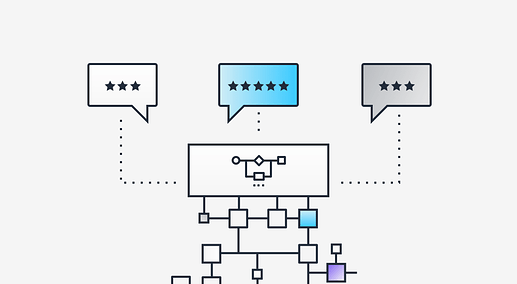 Given the distortion caused by reputation management systems, how can reputation assessment be handled at all so that "organic" reliability and trustworthiness can be truthfully measured?
We unveiled the SingularityNET reputation system in August 2019 through two presentations as part of the "Artificial Intelligence for Social Good" workshop held during the International Joint Conference on Artificial Intelligence in Macau, China.
This article offers more detailed information on the design, implementation and applications of the Reputation Assessment System
Re-engineering humanity and rethinking digital networked tools. A conversation with Prof. Brett Frischmann.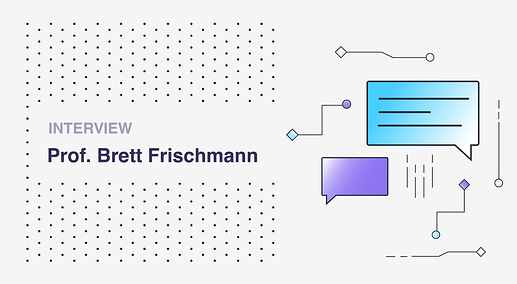 In last month's AGI podcast, we were honoured to receive and converse with Professor Brett Frischmann who recently wrote, along with his colleague Professor Evan Selinger, the book Re-Engineering Humanity. Much of the podcast's discussion touches on subjects that the book covers in-depth and with a refreshing level of optimism despite the harsh reality, it unveils.
In this blog post, we examine further the principles Professor Brett Frischmann discussed, around technological advance and how it is changing who we are as a species and how we interact with our enviroment and indeed each other.
---
Technical Updates
As reported by this article from consensys we achieved 1654 events on the SingularityNET Github last month alone and our progress continues to draw attention.
As a snapshot indicator of our dev activity, we now have 89 Github repositories and you can track the progress of our dev work here.
Our team has recently launched the well-awaited beta version 2 of our AI marketplace. Our new marketplace DApp provides a much more user-friendly interface and an easier user experience overall. Additionally, beta version 2 hosts a suite of 40 initial services ranging from text generation to face recognition, and more. Each service is listed with an appropriate description and a review. Furthermore, users are now eligible to sign up for a free trial and are granted 15 free API calls for all services.
Beta V2 - A Firest Look - Crypto AI Proffit
Continuing to help the SingularityNET community, Crypto AI Profit, a prominent community member and content creator, has shared an overview of the new beta version 2. In one of his most recent videos, he demonstrates how to sign up for a free trial, and he demonstrates how to utilize the free API calls granted to new free trial accounts.
If you're interested in signing up to demo the new Beta V2 DApp, it's as easy as entering your email and password and confirming your account. Click here to signup and try the services yourself today!
---
The Todalarity is Here!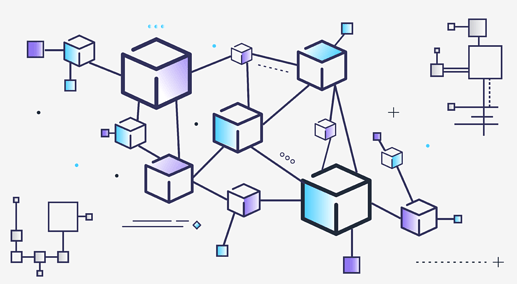 For the last few months, we at SingularityNET Foundation have been exploring the potential of a close partnership with the family of organizations behind the TODA protocol – a thoroughgoing collaboration spanning the technical, business and community-organization aspects of what we do.
In this series of 3 blog posts, we're going to take a fairly deep dive — but those who bear with us till the end will be rewarded with a genuine understanding of the profound potential that SingularityNET, TODA and Todalarity, working together, have to seed the emergence of the next level of Internet intelligence.
You can read all three parts by following the links below:
Part One: SingularityNET / TODA Synergy at the Core of the Emerging Global Brain
Part Two: The Rapidly Expanding TODA SovTech Ecosystem
Part Three: A Product Accelerator for Driving the Decentralized AI Revolution
---

We were thrilled to joined forces with the Thoughtworks Arts and help them reach out to our community to call for applicants for their next residency: The Democratization of Artificial Intelligence via Blockchain. We can now reveal that the ThoughtWorks new San Francisco based residency has been awarded to a team of three artists working across media with a focus on remote collaboration and distributed story-telling.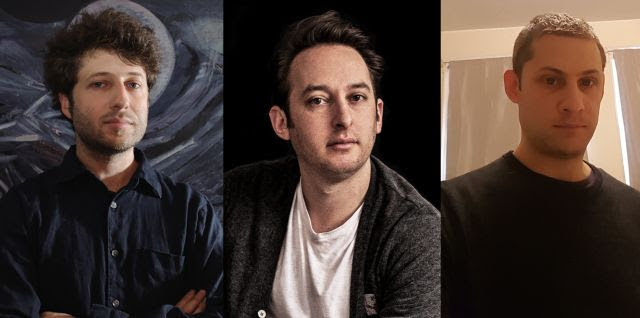 Artists Max Razdow, Jamie Zigelbaum, and Ollie Razdow
During their residency, Max Razdow, Ollie Razdow, and Jamie Zigelbaum will work together developing a generative story-telling project, titled, All Possible Pathways. The project is a science fiction based narrative concerning A.I.'s future, co-authored and illustrated by Zigelbaum and M. Razdow and input into a decentralized public blockchain ledger. The blockchain-based text will then be recomposed by O. Razdow through software coded at ThoughtWorks Arts in San Francisco. It will output an audiovisual interpretation that changes each time it appears. The artists believe their work both informs and challenges the relationship between AI, its democratization, and its social impacts.
Click here for further reading on ThoughtWorks Art
---
Media Coverage
As we represent SingularityNET across various events and create awareness about its capabilities and vision, the world is starting to notice us. Notable media mentions of SingularityNET for the month of September include:
---
Podcast
This month has been extremely feature-rich with three podcasts released where Dr Ben Goertzel got a chance to speak to some of the most respected and interesting hosts in the field of AI, Futurism and blockchain.
[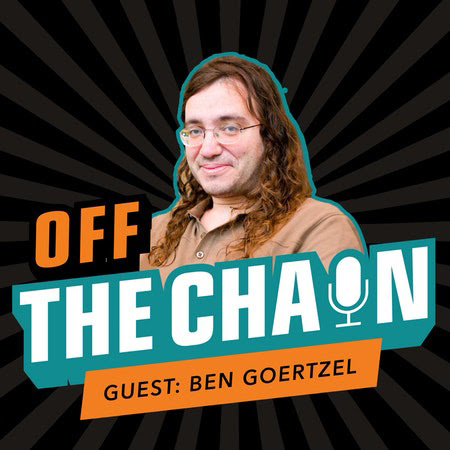 First up we have a podcast many of our readers will already be subscribed to, and if you are not then you should be! The one and only Anthony "Pomp" Pompliano interviewed Ben on his podcast 'Off the Chain' about all things related to AI and Blockchain, have a listen here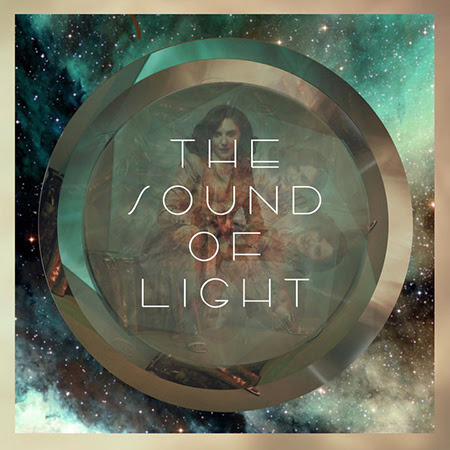 Following that Ben Goertzel was interviewed for this exceptionally enigmatic, intelligent and thought-provoking podcast 'The Sound of Light', where he spoke at some length about the philosophical side of the technological Singularity with Ms. Zlata Stanislavovna Sushchik a leading futurist, bold thinker and visionary doer.
Listen to Ben's episode entitled 'Building God: Our Collective Journey to Singularity with Dr Ben Goertzel' here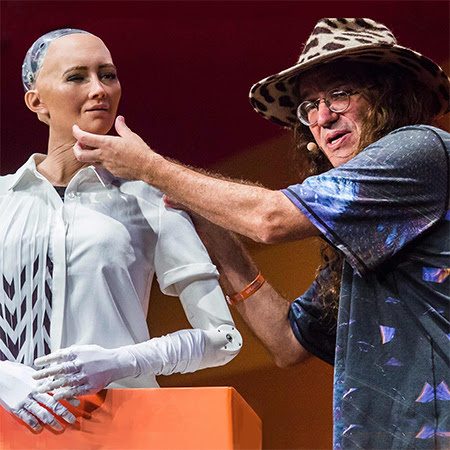 And lastly, but by no means least we have a podcast by entitled ominously "Can artificial intelligence eradicate death?" by WAMDA, where you guessed it, Ben talks about how AI may enable us to escape death by creating virtual versions of ourselves and upload our minds. Listen to the podcast here.
---
Community
Following on from the release of our Beta Version 2, and to showcase just how easy it is for anyone to take advantage of the amazing algorithms available, entirely free, we ran a competition to fine the most awesome and stylish images made by our community using the Style Transfer service on our platform.
Essentially the service takes an image and then using convolution neural network applies the style of a second image onto the first… so you could create a Rembrandt but in the style of Monet for example.
Here are some of the entries:
And after quite some deliberation… it was not easy we have a winner who is ' Kyle Webster ' With this amazing piece of art! Congratulations Kyle!! We will be reaching out to you shortly to send you your reward of 1000 AGI!!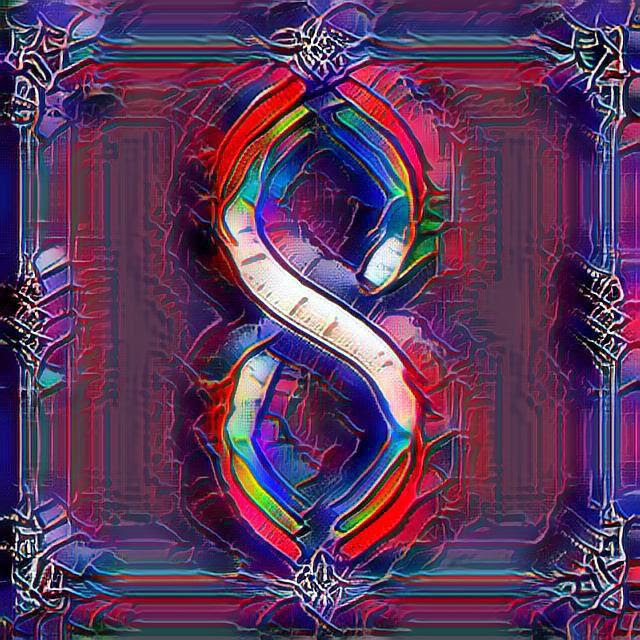 Created by our Winner - Community Member 'Kyle Webster
We apologise that we could not show all the entries here, but we will upload them to our community forum in due course, so please keep checking the forum and if you are not a member of the community forum, what are you waiting for?? Sign up!!
Another reason to sign up to our community forum would be to gain access to amazing subjects such as AGICHAT where we ask discuss such subjects as 'What is the future of work?' and 'What is the future of Reality?'
We also hosted a community AMA with Dr Ben Goertzel which can be found on our forum here.
---
Events
In the past month members of our team represented SingularityNET at the following events: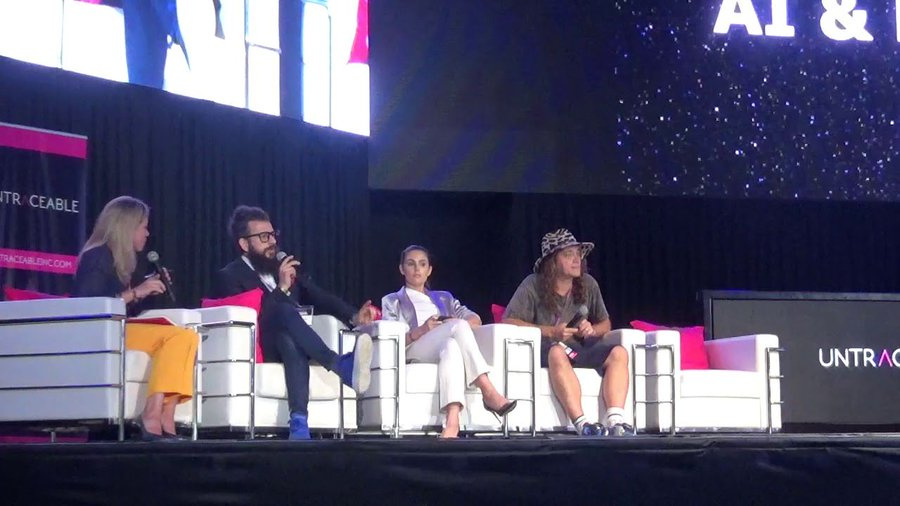 Ben Goertzel, Toufi Saliba and Chantel Costa discuss the future of AI and the blockchain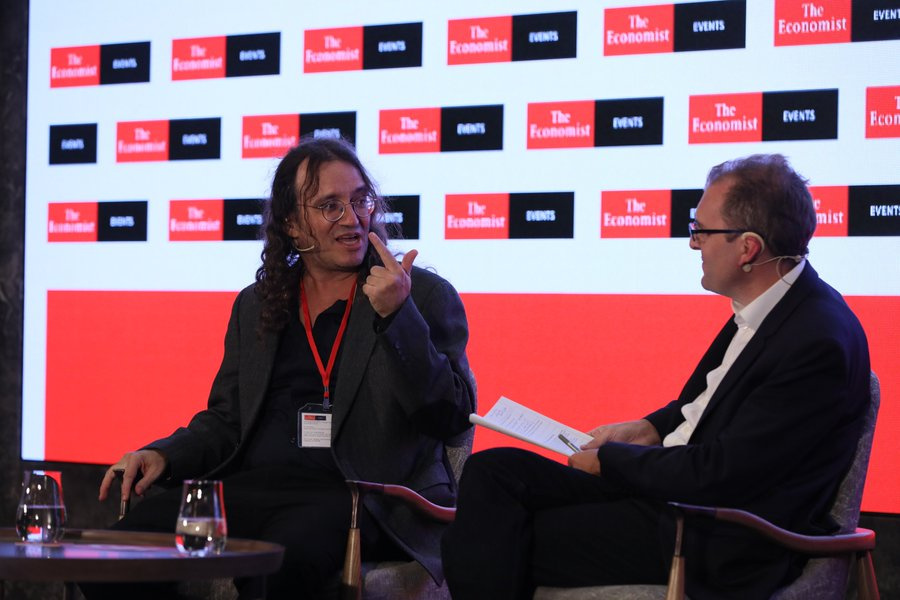 Dr Ben Goertzel speaking at The Innovation Summit Asia in Hong Kong by The Economist
---
August 12th -19th - Dr. Goertzel spoke about applying AI to solve pressing climate change challenges at the Sustainability Conference in Aspen, Colorado.
August 13th - 15th - Dr. Goertzel represented SingularityNET at the Futurist Conference in Toronto, Canada.
August 19th - Our team will represent SingularityNET in Berlin at the Web 3 Summit hosted by the Web 3 Foundation.
---
September 5th - Dr Ben Goertzel speaking at The Innovation Summit Asia in Hong Kong by The Economist.
September 11-12th - Arif Khan will be representing SingularityNET at the Invest Asia event organized by CoinDesk.
---
October 4th - Ben will be delivering a keynote speech at the RAADfest in Las Vegas.
October 6-9th - Dr Ben Goertzel will be delivering a mainstage keynote at the Gitex Technology Week in Dubai.
---
That is it for this newsletter! Be sure to join our Telegram Channel and follow us on Reddit, Twitter, Facebook, Instagram, and LinkedIn!
Thank you for your continued support,
The SingularityNET Team