SingularityNET Hires VP of AI Solutions, Hilen Amin
Hilen has more than 20 years of experience designing AI solutions for Jaguar, BuildDirect, Symphony Teleca, and more.
Today, we're excited to announce the hiring of Hilen Amin as our VP of AI Solutions. With over 20 years' experience in product management, data analysis, and consulting, Hilen will be using his expertise and network to enable the development of solutions that take full advantage of the latest advances in AI research.
"SingularityNET was an ideal match for my experience and strengths. For me, this is an opportunity to work on cutting-edge AI solutions that can impact every aspect of life." — Hilen Amin, VP of AI Solutions
You can chat with Hilen directly about his work on our Community Forum.
Hilen has been coordinating with CAIO Cassio Pennachin to advance SingularityNET's core functionalities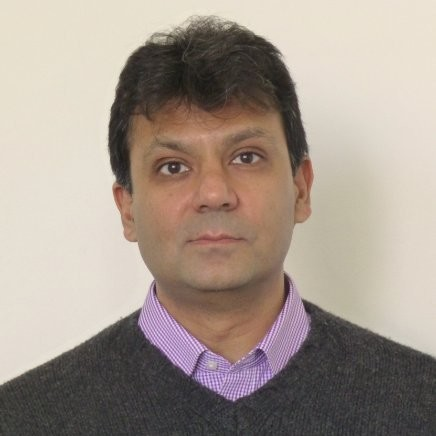 Hilen will be speaking at multiple events this year promoting SingularityNET's evolving capabilities
Hilen's Background & Experience
Based out of London, Hilen has a Masters degree in Engineering and a PhD in Superconductivity, both from Cambridge University. He has focused his career on adapting AI solutions to a wide range of industries including transportation, healthcare, communications, energy, finance, materials, retail, and consumer electronics.
Most recently, he served as the VP of Analytics at BuildDirect and the VP of Advanced Analytics at Symphony Teleca (acquired by Samsung).
"Being able to work with some of the leading AI scientists in the world was a big draw for me. SingularityNET is building a world-class team capable of attracting some impressive talent." — Hilen Amin, VP of AI Solutions
As we build the next generation of the SingularityNET Platform, Hilen's expertise will significantly strengthen our ability to successfully deploy our initial batch of AI services that will seed the network.
Importantly, Hilen has a proven ability to:
Extract the key components from complex problems, allowing them to be solved more easily
Work collaboratively with a range of teams to develop intuitive AI solutions.
For example, previous to his appointment at SingularityNET, Hilen:
Developed a complete suite of advanced analytic tools to help Sellers manage their businesses on the BuildDirect eCommerce platform
Developed the core algorithm for a multi-billion dollar financial Futures trading platform
Extended the SymphonyRPM Analytics platform by embedding an AI framework
Get Access to Our Progress
Hilen will be working directly with our AI team, whose work is chronicled on our AI Research Lab.