With Matt, coordinator of yesterday's Code Dojo at the local level. Nearly a full house of aspiring avatars.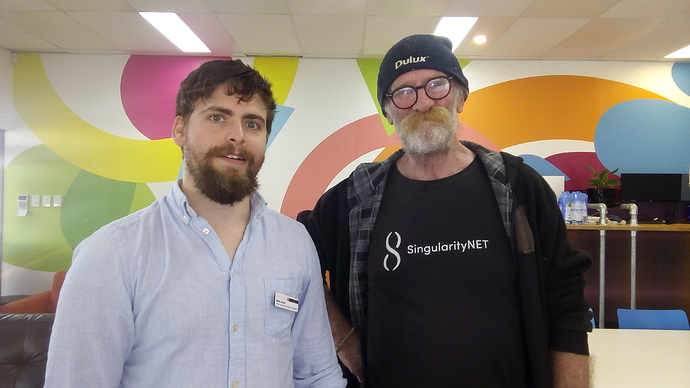 Code Dojo? Is that like a free and open source convention? I hope it was a blast never the less.
The Dojo is a schools based program aimed at 11-17 yo kids… mentoring code focused autistic kids. Part of the validation and verification process for a pilot governance safety management system using DLT and AI. We are cooperatising the village community kitchen! Still at early stages. Tokenegineering stage next. Ai later, intersectionality now… I will try and keep you posted if interested.

That sounds amazing. The younger people can learn to code, the better.
Act Global, Think Local…