It isn't just the workers that need to change their view of work, but also organisations must embrace the changing employment environment and take advantage of emerging technologies to operate both efficiently and effectively.
Part or fully decentralisation workforces are giving organisations the means to access the exact skills necessary to realise business goals and visions. It is possible for a business to be entirely decentralised where there is no corporate head and the direction the business goes decided by the workers and/or the consumers.
Businesses operating in this way could offer a far more fluid approach to work, allowing people to find what they want to do and offering rewards for doing that. Upwork, for example, could, in theory, sustain a company with no permanent employees at all.
Therefore today on #AGICHAT we ask 'How can we help design roles and organisations that make the most of people?'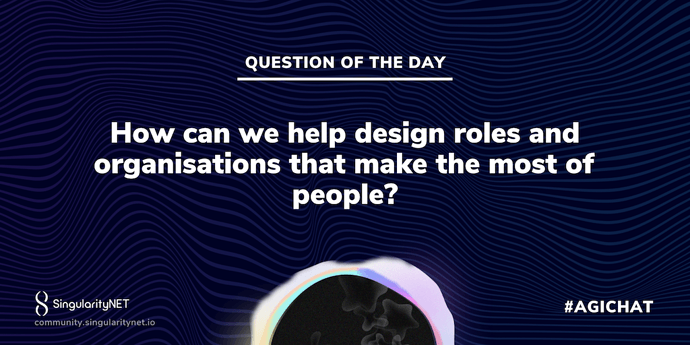 #futurism #artificialintelligence #debate #singularitynet #futureofwork